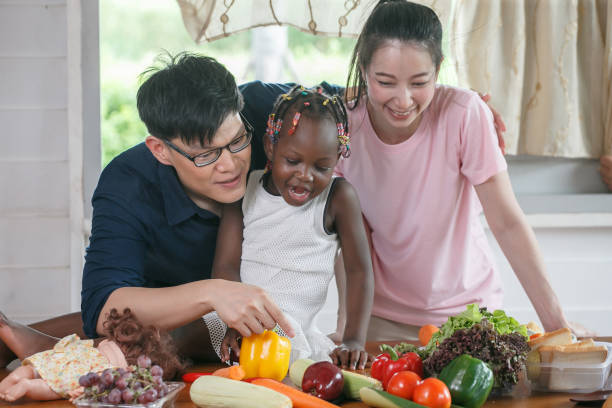 Last Updated on
The month of November is designated as adoption awareness month, while the 19th of November is known as Adoption day.
We "may" earn a little affiliate commission from purchases made with the links we suggest.
During November, we try to create awareness of the one hundred thousand-plus children in foster homes.
Adoption day may mean different things to different people; At the same time, some celebrate it on the 19th as the official Adoption Day, something similar to Teacher's day, Valentine's Day, etc. In contrast, others celebrate it as the day they finally had their Adoption Finalization.
So, in this gift guide, we focus on different adoption day gifts; our target is how you can make that day memorable and the other activities you can do to put a smile on any adopted child in your life as they celebrate their adoption anniversary. That day is somewhat similar to a birthday for some, so it's a big deal.
Some of the best ways to create more adoption awareness are by posting on social media, starting and retweeting hashtags, sharing fliers, and suggesting to capable people the importance of adopting children, volunteering in adoption awareness events.
Some notable people who were adopted include Nelson Mandela, the longest serving FLOTUS person of Eleanor Roosevelt, Steve Jobs, and even Jesus Christ the Nazareth; technically, Joseph adopted him.
Before we proceed, let's get things clear these are gifts for adoption finalization and gifts for the adoption of an older child. We also have gifts for Adoptive parents, yes, they deserve something too.
Best Adoption Day Gifts
You can celebrate that big day with this book; it is the perfect opener for that particular day. This is an interactive book.
Getting pajamas as a gift would tick both boxes; if you are celebrating their adoption anniversary or observing the official adoption day, these pajamas are one excellent way to show how much the child means to you. This year's Christmas would be unique as everyone gets to appear for the family portrait.
That day can be even more fun with this recipe book; they get to pick a meal that the whole house would join them in preparing.
What could go wrong if "too many cooks" decide to come into the kitchen? Well, besides burning some things and preparing some funny, appalling meals, there's not so much that could go wrong *wink. This day should be about your adopted child, the mercy of everyone's stomach is in their hands.
One of the best ways to bond would be over a game. The whole year had everyone busy and probably had no time for some family time; with this game, everyone could come together and bond over these games.
Pictures hold a thousand words; with this camera, the whole family can pose for a photo. Like the name says, this camera would have everyone's picture instantly ready.
Five to ten years later, the happy moment you all spend in front of this camera might further help to bond; pictures are pretty powerful.
Another excellent way for the family to celebrate adoption day is by going hiking, grabbing the necessary gear, and going hiking with your adopted child; you should discuss this with them; I mean, this day should be about them; it is their adoption anniversary.
With this mini projector, the whole family can watch movies on the lawn or in the living room. This projector would turn their house into a cinema, and we can agree on how cinema time can help the family.
The activity here is almost similar to the one above. From this list of the best 100 IMDb movies, you can allow your adopted child to pick a film that everyone would watch with him.
Seeing movies together is one act that makes a family bond; you all would discuss, share ideas, give various interpretations, and have all round fun.
Everyone should wear dancing shoes and get on this mat; it's karaoke time. Celebrate their adoption anniversary day by having fun in front of the music screen.
Finally, we have had so many options to pick from. Most of the activities I suggested here may be fantastic but unattainable for many reasons. In this case, you should choose any gift from the link below.