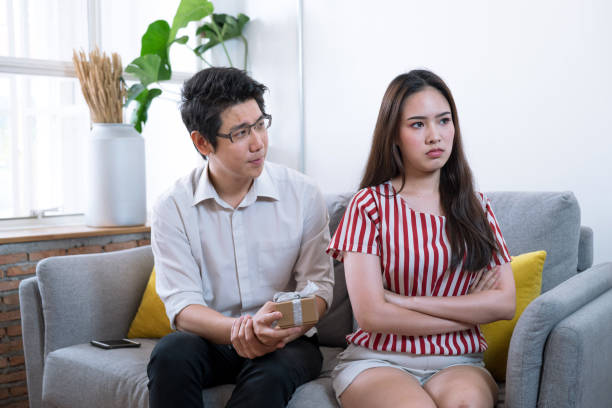 Last Updated on
No human is above mistakes; I believe everyone agrees with that; however, the ability to recognize your error and make amends genuinely matters.
We "may" earn a little affiliate commission from purchases made with the links we suggest.
We can let those dear to us know how sorry we are by expressing our remorse in words and actions and getting them something. So, right here are apology gifts for her.
To add, if she's dear to you, you should do much more than getting her a gift; you could go on a date, and a little reassurance here and there could help.
Even if you both aren't close to the point of going on dates, you should be convincing enough in your choice of words.
I'll admit, most times, we don't necessarily apologize because we were wrong, we do that because we need to make peace, and this guide helps you take a step towards making that peace. You should see these apology gifts for him and also these apology gifts for platonic friends.
Thoughtful Apology Gifts for Her
You know, most times, words are all you need to get her to forgive you. While spoken words may get the job done, written words could help.
With this book, you can express to her in different ways how much you love her, say things to her that when she reads them, they'll reignite that love she's always had for you.
This card is a kind of pun, although it shows her how sorry you are but in a humorous way. A card of this nature remains a good gift, a simple yet genuine way of letting her know how sad you are. She'll love this card, and I hope you don't become a prick anymore.
Most women love jewelry, and one simple yet thoughtful way of getting back in her good graces is with a small yet fabulous necklace like this.
The most intriguing part of this necklace is the case it comes with alongside the writeup, something to let her know how much she means to you while also registering your remorse.
Yeah, a teddy bear is another excellent gift for her, and one with an "I'm sorry" t-shirt is even more perfect as an apology gift for every lady.
I admire this teddy bear because even after the issue has been trashed, she can have it at home and probably forget it's an apology gift as she can now take off the teddy's shirt.
You can have your apology as drugs for her; it isn't literal drugs so that she won't be swallowing them, but she could take in your words.
You can write down how you are sorry to her, reminding her of those extraordinary times and moments in these capsules; yes, there's room for 50 dosages.
One other way to apologize while simultaneously reassuring her is with a pair of matching bracelets. The Yin Yang bracelets are the ideal gifts to say sorry with. She'll happily wear this while you are on yours; this is one of the best couple's gifts.
This is a smaller teddy bear, but the write-up on the shirt catches my attention. When apologizing, you often have to show her how much of a coward you are even if you aren't; this would appeal to her, making the reconciliation cute and awesome.
With over fifteen different ways to register your sorry, this love coupon would express how sorry you are to her.
One of the best ways for couples to reconnect and bond is over dinner, date, and while gaming, yes, games. No other package offers pair a better way of making amends than this date night box. It features challenges for both of you.
You can show how sorry you are to her by grabbing a spa basket. This basket features everything that could convert her bathroom into one excellent relaxation spot.
While she spends time with these bath spa items, her nerves will rest some more; she'll feel energetic and should probably forgive you. Your mood will always change after using this spa basket's content.