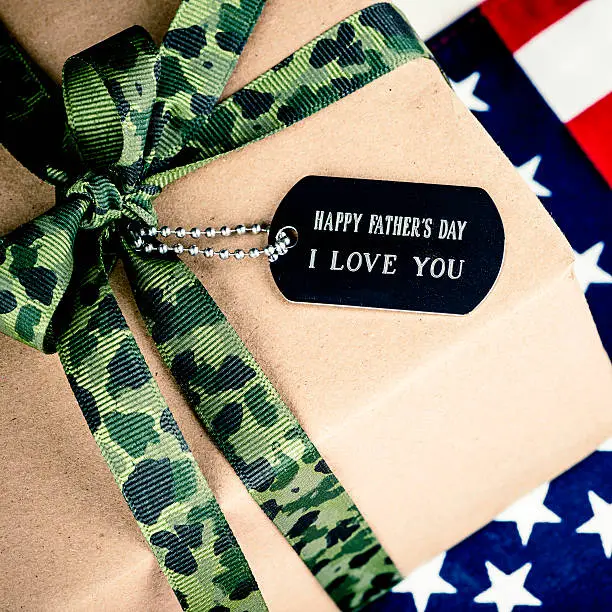 I've been lucky enough to come in contact with some ex-military personnel. I have heard firsthand of their sacrifices and experiences of how much they've put into serving their countries.
Those in the military are one of the few who are ever ready to pay the ultimate sacrifice; that's a courageous action and something that deserves to be applauded.
We "may" earn a little affiliate commission from purchases made with the links we suggest.
If you have an ex-military in your life like me, we can agree that they deserve to be appreciated in one way or another other and one of the best ways to do this is by getting them gifts. Yes, gift-giving is one genuine way to show someone how much they mean to you.
You can't run out of options on great gifts for our military friends and family, and you can go with personal gifts or military-themed items. In this guide, I've found some awesome gifts for ex-military.
Other Military-Related Gifts
Best Gifts for Ex-military
One excellent gift for your dear ex-military relative would be this lovely figurine. It is a unique gift, and you'll agree with me about the amount of creativity the hands behind this took in building it.
From how they converted real bullets casing to a modern-day tank, including the helmet and guns, that's one unique talent. Your dear ex-military friend would love this.
This box would take your receiver down the path of time, reminding him of small armory boxes. If you've ever visited a military depo, you'll find many of these boxes, which often carry bullets of different sizes.
Well, this won't be carrying bullets but everything he'll need to have a premium whiskey time, from whiskey glasses to tongs, whiskey stones, etc. If you are dealing with an ex-soldier who loves his whiskey, this gift is right for him.
This is a lesser version of the gift above. It is likely that he already has good whiskey glasses and is probably used to using ice cubes in his whiskey, but with these whiskey stones, he'll never have to worry about them again.
The beauty of whiskey stones over ice blocks is they don't melt, the alternative would melt and would adulterate his drink, but whiskey stones wouldn't; there's also the fact that these stones are shaped to resemble bullets making them excellent military gifts for everyone who served. I also have gifts for Whiskey lovers here.
This would be the ideal gift for the ex-soldier who has been out for decades. With this print, you'll bring back that nostalgic feeling.
This ornament would be cute on his Christmas tree or any part of his house. They are cute and simple gifts for those formerly in the military or currently in it.
When it comes to getting gifts based on my receiver's interest, hobby, or profession – in this case, ex-profession, I often advise we go for items related to any of that but with some other use-case, and this fighter jet bottle opener fits that bill. Your dear ex-military receiver would love this.
Part of being in the military demands some unwavering support and loyalty to your country's flag, no one knows this better than someone who has served in the military for years, and that's patriotism.
This is one rugged leather journal that would be perfect for your receiver. This journal would give him room to write down things; he might not be as busy as before, but he could find another interest just from playing around with this journal and his pen.
Tolkien started writing his book when the war was over after losing some incredible friends in the war; you never can tell. Tolkien is the brain behind the Lord of the Rings. I also have some gifts for the patriots here.
Another excellent gift for any ex-military would be this poster containing some iconic tanks used during world war II. These are other gifts for WWII buffs.
If your receiver is a pretty old ex-military till he has aches in some of his muscles, especially from doing some daily tasks, the best gift for him would be this massage cushion. This would help the older man relax a bit.
Three things made me suggest this gift. One is a product made by veterans; that's one awesome thing to look out for and makes this gift even more enjoyable.
Two, they come in containers shaped like grenades making them related to the military, and third, it is the hot sauce; Americans love hot sauce.
You know your receiver well and can tell if he loves cooking or is a grill master. This hot sauce would help him prepare those fabulous meals.
This is another military-themed gift, and it takes your receiver back the hands of time to the civil war or wars fought in the 18th century. I won't call this a thoughtful gift; unless your receiver is immortal, it is unlikely that she existed during the American civil war *wink.
This chair might not seem like the ideal gift for anyone military-related, but a rocking chair is one place to relax while getting drowned in your thoughts. For that particular person in your day, this rocking chair would make his evenings pretty awesome.
For those years, she stood by the flag; this blanket is one incredible gift for her. It is a vintage American flag, one beautiful blanket that your dear ex-military friend would love to have, I bet.
--->> Final Gift Suggestion <<---
Still can't find what to get for that extraordinary person in your life? Check here; you might find something exceptionally interesting!!!