Last Updated on
Most of us are lucky to have neighbors who later became good friends or people we occasionally talk to. One common trait in many humans is that we don't fancy when those close to us leave, especially those we encounter daily and who have turned out to be fantastic people.
We "may" earn a little affiliate commission from purchases made with the links we suggest.
If your neighbor is leaving any time soon, these are some gifts for neighbors moving away, something you could get to constantly remind them of how lucky you were to have them around (or the other way around *wink).
Other Specific Neighbour Gifts
Best Goodbye Gifts for Neighbors Moving Away
This is a fantastic piece to gift to that neighbor who is moving away. These live plants are wonderful pieces that would add more beauty to their new place. This gift set includes three plants from a grower's choice assortment of small foliage plants. These are some cool gifts for someone moving out of state.
Available Here
Your soon-to-be former neighbor has a good amount of glasses and beer pints, but I bet they don't have one reminding them how much they are about to lose.
First, I telepathically believe you are an awesome neighbor *wink. The inscription "Good luck finding a better neighbor than us" is well engraved on this pint. Also, see these gifts for helpful neighbors.
Available Here
Get them something they'll use in their new home while blessing them with this gigantic fit. This keyholder is one practical gift, an item they'll use often. It is also one durable piece and the perfect gift for your former neighbor.
Available Here
Even if you won't be present at their new place's housewarming, this mug is another way to remind them of how much of a great neighbor they were. Every early morning sip from this mug would be phenomenal and bring back good memories.
Available Here
The words "Neighbours by chance, friends by choice" are very sentimental parting words, and for something engraved on a dish towel, your former neighbor and blossom friend would be constantly reminded of the good times you both shared.
Available Here
Made from natural rustic wood, this kitchen furniture is an incredible piece to have in any house. It is an item that has room for up to six salt, pepper, and spice shakers and a napkin holder. It would help keep things more arranged while giving space for other items.
Available Here
The words "Chance made us neighbors, but the fun and laughter we share made us friends" are engraved on this piece, making it a sentimental gift for your neighbor who will be moving away. It is perfect for hanging on a wall, a kitchen or coat hook, or even on the neck of a bottle.
Available Here
This gift set includes a white kettle, manual coffee grinder, glass coffee dripper, and coffee filters, just simple and complete for the coffee-loving neighbor. With this new piece, your neighbor and their household would be free to experiment with making coffee.
Available Here
"I hope your new neighbors aren't assh0les?" I hope so too because they will miss you more if they are. See also these awesome gifts for neighbors who shovel snow.
Available Here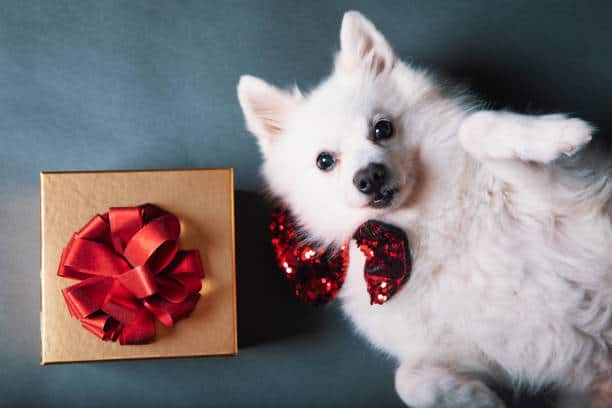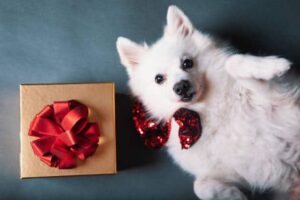 Another way to tell your neighbors goodbye is by getting a parting gift for their pet. In most cases, you may miss the pet much more than the neighbor.
Available Here
There's that possibility that your former neighbors are Star Wars fans; if they are, these wood coasters are some thoughtful gift to get them.
Even if they aren't, these are some quality coasters everyone would fancy having around. These are the best gifts for neighbors.
Available Here
This is one lightweight fuzzy throw blanket that is perfect for all seasons. This blanket would give a new meaning to movie nights and eat on the couch. It is one comfortable piece your neighbors would enjoy in their new place.
Available Here
A robot vacuum is a perfect item to help make life easier and better for your neighbor. This vacuum has features ideal for many surfaces and is something to have around in a household with pets that shade. It can run for almost two hours, often enough to get things cleaned up.
Available Here
Scented candles are famous go-to gifts, and these are the perfect ones for your neighbors who are moving away. The words engraved on it are humorous; they also communicate how much you'll miss your neighbors.
Available Here
After the stress of parking and unpacking, she might need some top-notch relaxation; what better way to start that than with a good spa gift set? This spa gift basket contains all your neighbor would need to have a premium bathtub time.
Available Here
Wrapping up on Gifts for Neighbors Moving Away
Some great gifts for neighbors moving away include a spa relaxation set, throw blanket, portable coffee maker, dish towel, and much more these gifts would constantly remind them of how much of an awesome neighbor they've just left. Also, this gift guide is for neighbors moving away; the day it becomes your turn to move out, these are gifts for neighbors you'll be leaving behind.
Hello, can you please go below to comment, suggest and rate this post so we know how we are doing, what to add and to improve.
--->> Final Gift Suggestion!! <<---
Still can't find what to get for that extraordinary person in your life? Check here; you might find something exceptionally interesting!!!
Vivian Rose is from Rockwall County in Texas. With over ten years of working at her family's gift shop, she believes she knows how to give the best gift-buy-idea. This site is her little contribution to making the world a happy place. As an introvert, her phone and her laptops are her favorite spots MakeItaSpecialGift is next. #xoxo #kisses #love #Gift_Shop