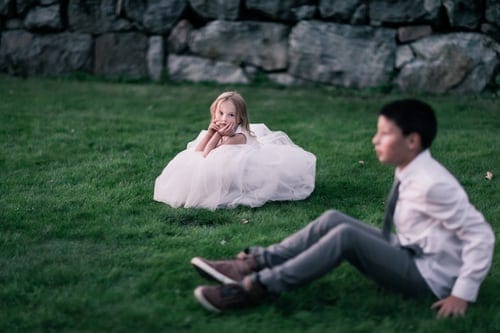 Brothers are lovely (no matter how annoying they always are 🙄); it doesn't matter if they are your elder or junior brother. "Blood," they say, "is thicker than water." I bet you love your brother; I mean, you wouldn't be here if he didn't matter to you.
So, like always, we focus on quality over quantity; that's why we have just the best Christmas, anniversary, wedding, etc Gifts For Your Brother this year. From your traveling brother down to your chef brother, we sure have fabulous items to pick from.
My Top 10 Gifts For Your Brother
[table id=9 /]
Go below to see more
Every boy loves a good wallet. They carry everything literally in there; from their ID cards, few money bills, essential papers, little writeups, keys, and so much more.
Getting a wallet like the Bullcaptain Large Genius Leather Wallet is an excellent move for your brother. This particular gift has smooth leather giving it that nice and smooth touch. It is quite large to accommodate so many things; it is a multifunctional wallet.
Although the wallet is large, it isn't bulky. If you want a quality gift, a gift your brother will see every day, and be reminded of his beautiful sibling; this right here is for you.
Does he drink? I mean, which boy doesn't (actually a few don't), but if your brother loves his beer cold, then get him this Chiller stick. One beautiful thing about beer is, when it is cold, it is magic for your throat. That's where this highly advanced stick comes in.
Endowed with premium technology, the Beer chiller sticks are reusable, easy to maintain, and a full pack comes with a beer opener. It has two liquid holes to give that chill journey from the beer bottle down to the throat. Another thing that makes it stand out is, it is a unique gift. Very few persons know of it. Get it for bro today.
Beautiful, portable, fitting, perfect. The BRONAX men's stylish graffiti sneakers is a terrific buy for your brother. Both your elder brother and younger brother will embrace this gift. Its styling is unique; it is versatile; it will do well for a gym shoe and a party shoe. Its shoelace fits perfectly fine.
You should subtlety find out your brother's shoe size before placing an order. But still, its makers recommend that its usual size will do just fine as most of their customers fit in perfectly.
You know, it is relatively easy to count the things your brother will likely go out with. Getting him something as significant as the TESLYAR Wood Phone dock station will make him glad.
I mean, with this docking station, he can comfortably place his wristwatch, cell phone, apple wristwatch, AirPods, glasses, wallets, and pen. It is made from Solid Ash Tree, making it natural and Eco Friendly. It is beautiful, I must say. Big bro or baby bro will love this.
Does your brother love traveling? This right here is for him. Long journeys, especially in the air, often leaves you with one pain or the other. This gift will be much appreciated by your not only because of the ease it gives to his neck, but the amount of privacy it offers him.
He can rest while on the journey, covering both his eyes and ears and probably getting that comfortable sleep he desires. The hood of this material will also protect bro from heat and cold breezes. Plus, it is highly resistant to all kinds of fungus, bacteria, mold, and many other unwanted things, especially odor. Try this for your always-traveling brother.
A chill bottle of wine per day. Having six readily available is excellent. How about you design your brother's house with this affordable Wine storage. This wine rack also gives a comfortable and beautiful feel to anyone who beholds it.
It is durable; its makers constructed it to hold up to six wines without any frailty. It is also versatile because it will beautify any room it is placed in; his kitchen, dining room, living room, and even bathroom. Everything about this wine rack radiates class. Get it for your brother and earn an expensive hug from him.
Is he a novice, professional, or a legend in the cooking world? It doesn't matter; he needs this. While it will make the meat cooking easier for a novice. It will make his cooking high-class and stress-free for a professional. Take your brother to first-class chef mode with this thermometer that can be controlled from 165fts away.
It will guide your brother through every cooking step. He can set a notification or reminder based on temperature and/or time. It can draw an estimation of how long the food will cook. I believe you should get this for bro – maybe the pots will stop burning 😉.
Oh no, it isn't the same as the gift above. As the one above is for keeping a check on the meat, this right here is a complete or almost complete cooking set, especially for men. It comes with premium instructions to prepare a meal.
Its instructions are easy to follow and have natural wood chips to use. If he loves trying out new flavors, what are you waiting for? Get this gift for him.
It is portable, durable, easy to use, and perfect for anybody. Look at it as a high-grade pocket. Once you secure every of your valuable init, you can lock it. Until you open it, it is nearly impossible to break out. You can attach it to your beach chair, umbrella, golf cart, closest rod, and much more.
This is a must-get-gift for a brother who travels a lot. It is entirely thief-proof, so he is sure of having his valuables secure always. It is a unique gift for brothers, especially the traveling types.
Did I hear you say you need an expensive and unique gift for your brother? Well, I got you covered. We are all used to the traditional Bluetooth speakers, which are often one giant box or cylinder with speakers all around. How about you get a 5 in one speaker and for your brother. Suppose he loves loud music, o yeah!
He will hug you and plant kisses all over your body when you get him this beauty. It is called Air Audio for a reason; the airwaves will be filled with it. Joining and separating these speakers is like joining and separating magnets. He could spread the speakers in strategic parts of his room or house and start blasting sounds to his taste.
You can't have a gift guide for men without including a wristwatch. Boys love wristwatches—especially high-grade time machines (not literal, please 😉) like the Fossil Grant Stainless Steel Quartz Watch.
Gathering over 6k average votes on Amazon, you will be getting your brother's quality. It comes in different colors. Some offer extra straps. Click the link below and go find out all its juicy features. By the way, you can grab one of these for your sister in law.
For example, I feel more comfortable going out in my slippers: the ease and freedom my legs have. Now, how about your brother, who loves having slippers even when going to work. The Boston soft footbed clog is right for him.
With these slippers, he can't slip off, covered with suede leather and suede midsole. Its height is design to give him a firm grip. It is lightweight and flexible. Please don't waste time reading; go below and purchase it.
O yeah! It is made in Italy. Italy has prided itself as the bedrock of quality fashion. From its shoes to its suit now to its built, you can always count on Italy's materials or clothes. How about giving your sibling a reversible belt.
On the days for brown shoes, he turns the belt to the brown side, and on the days for black shoes, he does the same. That is two in one. You have not only saved him money but giving him a choice. He gets to remember you every time he steps out of the house. It isn't expensive, but I'll call this one of my best gifts for brothers from sisters.
This will go down as a perfect personalized gift from brothers to sisters. No, it doesn't have your name inscribed on it (bro can't forget your name); it instead has a set of words that can set every adrenaline in your brother's body and push him to chase his goals. The words written here are not only magical but communicate love.
It isn't trendy, but it is in a class of its own. Like I started this article, we only give you Quality gifts. Every time he sees the inscription written on it: "To my brother: never forget that I love you forever. I hope you believe in yourself as much as I believe in you," You know what? Just get it for him.
Yeah! The text written on this keychain says it all. It could go for your step-dad, but it can also go for your brother. It is a class, it is beautiful, it says a lot, and he will love it.
Your brother will love this cool camera drone, as it is a perfect gift for both adults and kids. Among many features it offers, its built-in GPS is the most awesome of it all; the drone remembers the HomePointe.
With this feature, it will return automatically whenever the battery is low, the signal is lost, or he presses one key to return; due to this, he will never lose his drone. It also shows real-time data on flight height, distance, and speed, which he can see on its app.
If bro has been planning to hit the gym or you feel he needs to start working out, then this adjustable dumbbell is perfect for him. He can adjust the weight with the quick change weight adjustments with its push-pull design. One dumbbell equals four different weights dumbbells, and its compact design will save him space at home.
There's almost no boy who doesn't love playing games; if you perceive your brother to be a born gamer, then for that special occasion, the Nintendo Switch will do just fine. It has a video resolution of 1080p, 32GB of internal storage, 32GB Memory Card, 802.11ac wireless connection, IR Motion Camera. You can also keep track of what he plays with its control app.
Taking care of his beards is an important part of his daily activities, and this beard and scruff softener can help out. It helps soothe beard itch and dryness; it doesn't contain any silicone. It is designed with powerful moisturizers and conditioners that penetrate thick facial hair to soften from the inside-out. With this gift, your brother can look like that perfect gentleman.
It's been a long time I flossed, so I can relate to how important this item will mean to your brother. Its Sonic-Fusion combines the power of an advanced rechargeable sonic electric toothbrush with the Waterpik Water Flosser's proven effectiveness. It is up to 2x as effective as traditional brushing and flossing to reduce plaque and improve gum health; Accepted by the American Dental Association.
A mini-refrigerator might cut the deal; this fridge is quite powerful and can get him cool drinks at any time of the day. Its reversible door makes it easy to fit in any spot in his room. Its compressor cooling is perfect for ultimate performance even in hot weather, while its adjustable thermostat and adjustable lever feet offer the ultimate versatility.
This insulated water bottle can come in handy when he wants to hit the gym, go for a walk, or a ride. It is a sweat-free water bottle that can keep his drink COLD for up to 24 hours and HOT for up to 12 hours. It's a bottle with a carabiner straw lid with two straws, a flip lid, and a stainless steel lid.
You could get your brother this men's joggers. It's a durable knit fabric with a smooth face & a soft inner to trap warmth. Its material wicks sweat & dries fast, plus a ribbed waistband with an external drawcord. It features a back left pocket & hand pockets with a right-side internal phone pocket.
This shaver is designed with your brother's skin in mind; it always delivers comfortably smooth results without compromising closeness. He can protect his skin with its unique shaving system. Its rings reduce skin friction, and its SkinProtect Blades gently cut hair in fewer passes. He can easily shave hard to reach areas like his neck and jawline with MultiFlex heads that contour in 8 directions.
Finally, you can settle for this practical yet straightforward T-shirt that expresses in words how awesome he is. It is a vintage lightweight fitted tee made from ring spun cotton to get that comfortable fit and feel. Your brother will love this too; he will always put it on with a smile on his face.
At The End
So, we have concluded our quality Christmas gifts for your brother. Tell me you found something? Well, if you didn't, check out this link on Amazon; you probably will see something there. Thank you.