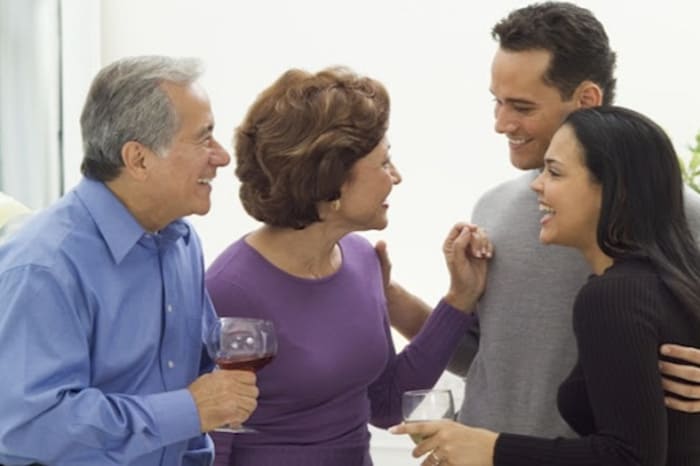 When you get gifts for your in-laws, the advice I often give people in my days working in our gift shop was, look at your in-laws as both an acquaintance and family. Although you may have been accepted into the family, picking gifts could be somewhat pressuring, as you won't want to overspend or underbuy.
In this article, I have documented the top 15 most awesome gifts for your in-laws; it doesn't matter if they are your parent-in-law or sibling-in-law *winks, you will find something here for them.
The gifts here are practical and useful, something they'll always have by them and something that will remind them of you always. They are thoughtful and unique presents you should check out.
You can't properly measure how much work or stress they deal with within the day, but you can help reduce the pain and problems the pain leaves back with this lower back massager. The heating function provides a soothing and refreshing heat that delivers a warm and gentle massage. It will leave your muscles relaxed while getting rid of all aches and fatigue. It is one thoughtful gift as it will get them to prepare for the next day. If your in-law, especially father or mother-in-law, is of age, they will very much appreciate this gift.
Gratitude is all that matters; it sometimes doesn't matter the price of the gift, a simple Thank You, especially one engraved in a bracelet like this, could go a long way. Show your new mother-in-law how much you appreciate her presence with the Mother of the Groom Charm Bangle.
It was created in RAFAELIAN SILVER Finish; this expandable bracelet features a lace-inspired design with the phrase 'My other mother' surrounded by Swarovski crystals words' Mother of the Groom' etched on the back.
With this gift, your in-laws wouldn't have difficulty finding their glasses after reading or when they are back from work. The stand is made of durable polyresin material that is not harmful. Eyeglass holder and the standing pawn retainers will not easily break eyeglass when accidentally tripped
This will be a special gift for an in-law who loves visiting the kitchen. The holiday, especially Christmas, will attract a lot of cooking. You can add their kitchen collection with this kitchen basket. Its contains includes; 1 Tomato Herb Bruschetta Spread (8 oz), 1 Roasted Garlic Bread Spread (8 oz), 1 Italian Dipping Oil (8 oz), 1 Roasted Garlic Oil (8 oz), and 1 Rosemary Parmesan Quick Bread Mix (18 oz)
Do you have an in-law that is always on the road? Then this bag is the right choice for them. Water-resistant Polyester peach skin with supple touch; Well-padded design to keep full bag's shape and provide excellent protection.
Inner main pockets with elastic straps hold bottles upright; Double zipper compartment for easy access. The items even not full-opened the bag; Transparent sides for providing a clear overview of contents.
It is a thoughtful and practical gift for anybody, especially your mother-in-law. How often do they frequent the garden? Are they always complaining or pains due to constant bending or dirty clothes after kneeling for long? Then getting this gift will be sensational. It will show you've been observant and have a genuine care for them.
Having an in-law who loves gardening but can't have one probably because they live in the city. You can show how much you care by getting this gift for them. This indoor garden germination kit is designed with a water circulation system, increasing the oxygen in the water. Growing in the nutrient water faster than soil. You have total control over the weather all year round.
Is the delivery guy always late? Then how about you get them this Pizza maker, so they make theirs. With a classic stainless steel design, this oven is a stylish addition to your countertop. It is large enough to fit a 9-inch pizza but not too big for a kitchen where space is at a premium. Easy to use dials allow complete control of function and temperature. There is also a 30-minute timer with an automatic shutoff feature and ready bell
This air fryer uses up to 85% less fat than traditionally deep-fried food while maintaining the same delicious taste, making it the perfect gift for your in-laws. They can make french fries, onion rings, chicken strips, roast vegetables, pizzas, cookies, biscuits, fish, mozzarella sticks, pork, corn dogs, prawns, broccoli, and many others with better taste. It is FDA Compliant & BPA free, so they won't have to worry about any health issues with this Air Fryer.
It will be the right gift for your male in-laws, especially. They were made with exceptional craftsmanship and care. It is a lead-free crystalware decanter that exudes pure luxury, class, and elegance. It features a timeless classic design; this liquor decanter and liquor glass set are sure to look good on your in-law's bar, feel great in their hands, and even better to drink from. If your in-law is a big fan of quality (who isn't), then this right here is for them.
No need for the cords or the big headset; with these wireless earbuds, your in-laws can listen to quality music with ease. Its waterproof feature, they can use these earbuds for rigorous activities like sports or exercise in the gym.
They can spend their cool nights outside with friends and family having this burn while they relax. This Burning Fire Pit will make an impressive fire to bring life to their backyard patio. It includes a fire bowl that features the CirculAir™ system, which raises the firewood and allows oxygen to circulate for a consistent fire.
The mesh panels help reduce escaping sparks. This unit includes a poker to tend the firewood and a chrome-plated cooking grid to BBQ. The rubbed bronze finish accents the decorative styling on the sides, adding to the view of the fire.
For those in-laws who love playing games together. They will very much appreciate you for this scrabble game.
If you have a wine enthusiast for an in-law, what are you waiting for? Get them this gift. The wine coolers freestanding countertop wine fridge includes contoured, polished chrome four wine racks & 1 bottom standing rack to safely hold 15 bottles for secure chilling & storage. Perfect gift idea for any wine lover.
This wine refrigerator small wine cooler is equipped w/ a control panel lock feature which will lock itself automatically 20 seconds after the last time a button is pressed to keep the little ones from changing the levels set.
With the Fire TV Stick paired with the Echo Dot, you will be giving your in-law access to awesome entertainment from their TV or laptops. All they need to do is ask Alexa to play and search for movies and TV shows, launch apps, and control playback from over 200 apps and channels on their Fire TV. It comes with instructions on how to use it.
Wrapping It up Gifts for Your in-Laws
Getting gifts generally isn't an obligation, but again, sharing and giving gifts is an act of kindness, love, and care, and no one doesn't want that, even The Grinch. Spice up their holiday or any special occasion by getting one of these gifts for your in-laws; thanks for stopping by, do have a great gift-shopping.