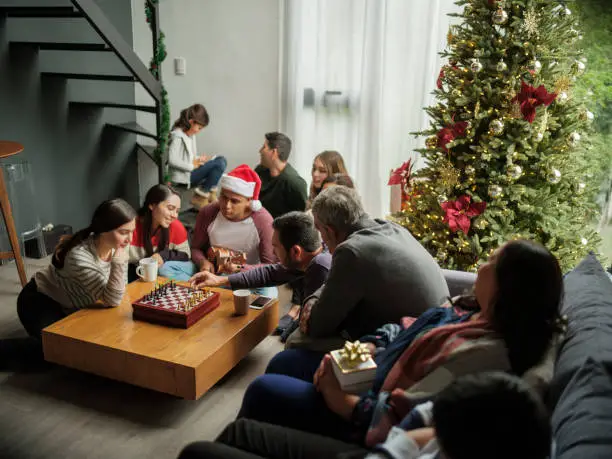 Last Updated on
When I suggest gift ideas for my friends, family, relatives, or anyone, I always say they should gift according to their receiver's profession, likes, interests, dreams, and hobbies.
We "may" earn a little affiliate commission from purchases made with the links we suggest.
For board game lovers, you will likely get something that appeals to their hobby. When it comes to hobbies, people are often happy and relaxed doing them, so getting them something that further makes their hobby more fun and interesting is one excellent way to put a smile on their faces.
So, in this guide, I've come up with the best gifts for board game lovers. We should typically go for new challenges or board games they already play, but I prefer we get them things that would make their hobby a bit more exciting and safe, as you can see here. Before we proceed, these are the ideal board game lovers' gifts on their wedding day.
Awesome Gifts for Board Game Lovers
This is a super cool t-shirt for your board game lover. This is the ideal t-shirt for casual outings and game nights. The inscription on it is the most incredible part, and every board game over can agree with the words on it.
I know some board game lovers; these guys love gaming. It gets to the point that they have to cover distances with their board game to deal with worthy challenges.
This backpack is the ideal board gamer's backpack. It has every room they'll need to bag their board games and everything related.
Save them the stress of sweeping the whole house for their dice; this tower would help keep them rolling in one place. No, this won't be a cheat of some sort. They only get to keep their dice from missing.
I agree. I don't see how this connects to a board game lover, but this cheese board is one item I couldn't resist because of the "drum roll" board in it. Well, after your receiver is doing what she loves doing best, you can serve her cheese on this beautiful board.
This is another t-shirt for that excellent board game lover in your life. No doubt it isn't a play with words or some funny t-shirt; it is one that promotes your receiver's hobby, celebrating what he loves doing best. Evening strolls, casual outings, and game nights would take a different twist with this t-shirt; he might wear it to an official board game contest in the future.
They can have this wall decor in any part of their house, their rooms, living room, or wherever. This is one awesome wall decor.
On mounting this art, everyone who comes in contact with it would know they are in the cave of a phenomenal board game lover.
You'll be surprised at the number of people who are big fans of The Lord of the Rings; if you perceive your receiver to be one of us, then this monopoly game is another excellent way to put a smile on his face. No, Gandalf won't be coming to assist, but he sure may drop a clue or two if he decides to take a closer look.
Just like the bag, this case is one other way to make your board gamer's journey more bearable and exciting.
She can easily have everything; in this case, there is a truckload of spaces in this case to accommodate all she'll need for her journey.
I mean, part of what generally makes games interesting is the competitive spirit and the scores, epsueaclly with someone who is a worthy challenge.
With this scorekeeping book, your dear board game lover can keep track of her performance and those of her peers. Memories can be created in this book, and she can always fall back on them.
You may not know this, but a good coffee mug is another excellent gift for your board game lover. Besides the wordings engraved on it that celebrate how unapologetic most genuine board game lovers are, this mug would be beside him, holding his coffee or strong drink; trust me, he'll need this occasionally.
--->> Final Gift Suggestion <<---
Still can't find what to get for that extraordinary person in your life? Check here; you might find something exceptionally interesting!!!