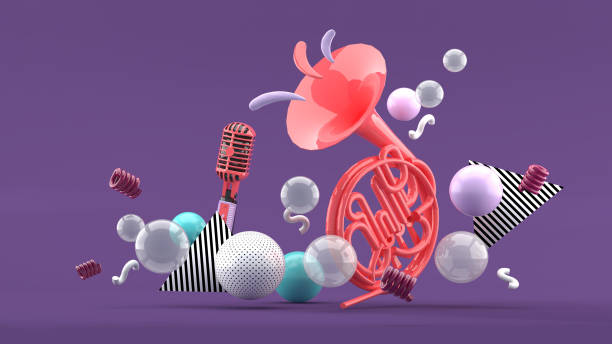 I have a friend who is an audiophile. He is a sucker for good sound and can pick out changes in pitches and notes, and I believe people like this are super talented; I totally get it if you want to surprise any such person in your life with a gift related to sound.
Contrary to popular opinion, gifts related to sound don't only include headphones and Mp3 speakers. Although they sure fit that category, countless other gifts are perfect for sound lovers, and here are the best five senses gift ideas for sound for him. Also, you can check out our gift guide for audiophiles here.
Other 5 Senses Gifts Ideas for Him
Best 5 Senses Gift Ideas for Sound for Him
Wind chimes are arguably one of the best five senses sound gifts for anybody. The sounds these items produce are often relaxing and can help make an environment more conducive.
On receiving this, he will likely spend most of his evening on his patio basking in the comfort of these chimes.
Also, you could get him this photo frame and add a picture of something dear to him, and it could be his pet, a memory you both share, an event, or a famous role model of his.
The accompanying sound could be anything, a voice note of you to him, his favorite nature sound, some wordings from his famous role model, or anything.
Apple Airpods are some unusual sound gifts everyone would love to have. They produce one of the best sounds of any AirPods out here.
I'll say send this "sound card" to him; for a music producer, the word "sound card" means something different and definitely not this, but this is, by stretch, also a sound card. Record a simple message for him and watch him play it back to himself when alone.
I'll kill to have this; I love listening to music while I sleep; there are many others like this too; even if we don't listen to music, there are some sounds we'll love to hear that help put us to sleep, a sleep headphone could help us play these sounds or music without disturbing our roommates or bedmates.
JBL produces some of the best speakers out here; getting this small yet powerful speaker is another way of showing him how much he means to you and how you respect his love for sounds.
If by any chance he is a Star Wars fan, he sure would fancy a gift of Chewbacca roaring. He can also wear this as a mask for Halloween or any costume party. Meanwhile, these are other Star Wars gifts for men.
On twisting the handle, this music box would play "can't help falling in love with you" for a reasonable time. This is the perfect five senses gift idea for sound for your dear romantic partner.
A phone stand with a Bluetooth speaker would make you take video watching to a different level. This is one super cool gift and something that he'll love.
It is a cool and small gift, a sound-themed gift that would set his soul on fire.
Yes, an alarm can also be a five senses sound gift for men; however, this one is special. How often do you see alarm clocks that allow you set two alarms? Well, this can.
Besides its essential clock feature, this device has five brightness levels, a built-in USB charging function, and room to snooze.
You can customize any excellent sound for him on this acrylic glass; think of a song he loves so much or something he says he loves to hear you say, send it to the hands behind this beauty and gift it to your dear male lover.
Most of the gifts here produce the sounds, but this piano would give him room to produce his sound. Who knows, you may have the next Murray Perahia at hand.
Customize this wooden guitar with song play interface of his favorite song. It would be beautiful and would be an excellent keepsake for him.
Take him back the hands of time with this beautiful gramophone, and you could get a vinyl record just for fun, although it doesn't need that as this is a Bluetooth device. This is still a fantastic decoration for any home, and he'll love this, I assure you.
Wrapping it up on 5 Senses Gift Ideas for Sound for Him
A few great five senses gift ideas for sound for him would be the vintage gramophone, a soundwave art, a JBL speaker, a sound photo album, and others. These gifts either produce the sound themselves or give him room to produce his sound like the keyboard. All gifts here are beautiful and perfect for any sound lover dear to you.