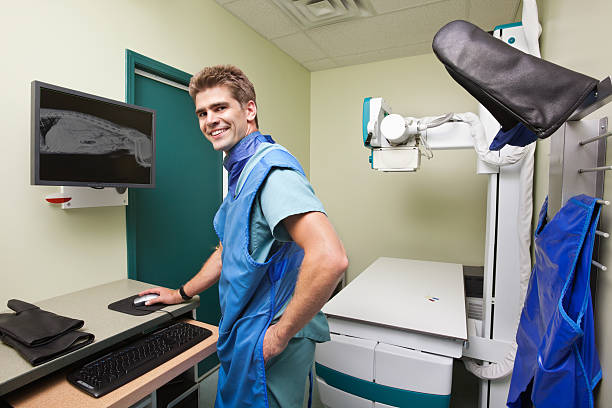 You never know how critical an x-ray technician is until there's a need for the doctor to check a part of you the mere eye can get to; these guys help the medical profession in capturing the internal section of our body.
I can't imagine the medical profession without these guys; there are just so many life-threatening severe diseases that would go untreated or would keep hiding in plain sight, but thanks to these guys, we can get a grip on them.
We "may" earn a little affiliate commission from purchases made with the links we suggest.
If you've experienced the awesomeness of an Xray-tech or have a radiologist you believe deserves some accolades in the form of gifts, then this guide is for them. Here, I have figured out some simple yet exciting gifts for x-ray techs; I chatted with a few of them to develop this.
Of course, I doubt the x-ray techs in mind would want to buy some extensive equipment; I mean, they don't even own this and use what the hospital has to offer. Let's see some of these gifts below.
Thoughtful Gifts for X-Ray Techs
It is likely the case that your dear x-ray tech has a bag or a makeup bag already, but I doubt she has one with a humorous inscription, "Don't hate, (just) radiate," the fact that you are getting her a gift; I like to think she indeed radiates whenever she is around.
Everyone would fancy having a nice travel mug; above all, we'll love one that celebrates something we are interested in or our profession, and this travel mug celebrates your dear receiver's profession.
I almost spilled my coffee when I read the inscription on this keychain. Across my gift guide life and even on MakeItSpecialGift, we have a culture of suggesting practical gifts, I mean gifts your receiver would have around almost daily; this keychain is one such gift.
There aren't that many professionals who can admit to how important working out is, like an X-ray tech; I mean, these guys see what's inside us and can probably tell the importance of working out, so it might be the case that your dear x-ray tech works out, this duffle bag would be her #1 companion across her physical activities.
This is a funny and cute pen that also celebrates the work the radiologist does; it's a set of pens that would always draw attention from those who come in contact with it.
Still, on the idea of going for a practical gift, nothing is more valuable than a gift like this lovely coffee mug. Every time he takes a sip from this coffee, a smile should spread across his face.
In some pretty busy hospitals, the x-ray technicians would be required to work round the clock, most shifts could be so stressful that the technician wouldn't have enough time to relax, but with this back massager, they can relax a bit before the next shift.
This is one nice sock that depicts an X-ray; it is another nice gift for the technician.
Most medical settings, if not all, demands that every staff has a badge with their name or a means of identification of some sort on it; you can celebrate your dear x-ray technician with this badge; from the image on the badge, everyone should know the wearer is a radiologist.
This is a nice t-shirt for your x-ray technician; it is simple and cute and would make more sense if gifted during Christmas.
Uhmm, help him kill boredom by getting this book.
Both on and off the job, there would be a ton of writings and notes to take down; this journal would always be there for your dear x-ray technician.
The perfect book, or should I even say a gift for anybody, would be one celebrating their profession; celebrating in this context doesn't generally have to be an actual textbook; a book about the history of praying or one that talks about some life-saving-xrays-decision would mean so much.