Last Updated on
Our heart means a lot to us, both figuratively and literally, while generally, none expects any ailment of any sort; a critical part we don't even wish to see damaged is our heart. If by chance, someone dear to your heart has experienced a heart surgery, besides sending words, you can also send items to help the recovery process; without much ado, below are gifts for heart surgery patients. Before we proceed, see these general gifts for those recovering from surgery.
We "may" earn a little affiliate commission from purchases made with the links we suggest.
Ideal Gifts for Heart Surgery Patients
[table id=46 /]
All Gifts for Heart Surgery Patients
This would be an ideal outfit for any open-heart surgery survivor, bypass surgery recovery gift, cardiac arrest survivor, or heart transplant survivor to wear in the hospital to make their surgeon and other patients laugh! It is a funny heart surgery gift.
Available Here
When you recall where the surgery was, you'll consider this seat belt even more. With the scar or wound still healing, it is ideal that the patient receives as much stability as possible while in motion. While being driven home or driving in general, a good surgery seat belt such as this is ideal for helping stable them, a must-have after open-heart surgery. This is a perfect gift for heart bypass patients.
Available Here
This is a contemporary handmade vital sign necklace showcasing a heart-shaped charm containing a heartbeat pulse on an EKG monitor necklace pendant or bracelet charm. It is a heart surgery gift for under $20.
Available Here
This feel-better candle is laced with these words "I wish I could take your pain and give it to someone we both really hate," inspirational words which are also funny that would both cheer the heart surgery patient up and also remind them of your support for them, this is one thoughtful post-heart-surgery gift.
Available Here
Giving this gift basket would both be you showing care and you wishing them the best. This open-heart surgery gift basket contains an extra-large super soft plush throw blanket, an insulated mug, organic herbal tea with honey straws, and a Chicken Soup for the Soul word puzzle book and comfort grip pen.
Available Here
Yup! Your dear friend or relative has been to hell and back, be it day two or year two, this Happy Heartiversay party essentials are an ideal way to welcome them home; while you may not be giving it to them, celebrating their return is so much of a gift. See these gifts for someone about to go into surgery.
Available Here
While not all heart surgery patients would need this, you should find out before you purchase it, maybe speak to their surgeon or someone close to them. This edge pillow helps recovery; it is a memory foam to conform to your body shape and height quickly.
Available Here
Most times, a blanket would solve this. You can express your goodwill from the bottom of your heart by getting them this blanket. It contains many positive and inspirational words that would help in some way with the recovery process. It is an excellent post-surgery gift for him.
Available Here
Yeah! They are "Straight Outta Surgery" let them stunt on their (imaginary) "haters" with this and rep the culture – kidding. It's just one funny heart surgery gift, though.
Available Here
They have a pillow; however, the message is not the "pillow" itself but the message the pillow passes alongside its shape. It is a nice gift for a heart bypass patient.
Available Here
Honey is pretty medicinal and good for healing. To avoid getting something wrong, you could find out the nature of the operation and know if getting honey is ideal; if it is, goes shopping for at least two to three bottle of this raw, unfiltered honey. It is a smart food gift for heart surgery patients.
Available Here
It is a 7-in-1 pressure cooker; it would take away the stress of preparing meals; they can customize it to cook either fast or slow, easy to clean up, one-touch cooking, and many fantastic features to reduce the stress it'll take to prepare meals. It is somewhat a food-related post-heart surgery gift.
Available Here
Every gift doesn't have to be directly used for the healing process; most times, a simple item to show your support would do. This hand sculpted angel is one of them. Besides having an angel that symbolizes goodwill, it also features the angel holding a sign that we've come to associate with love and our heart. So, this is one cool gift for a heart bypass patient.
Available Here
14. DoorDash Gift Cards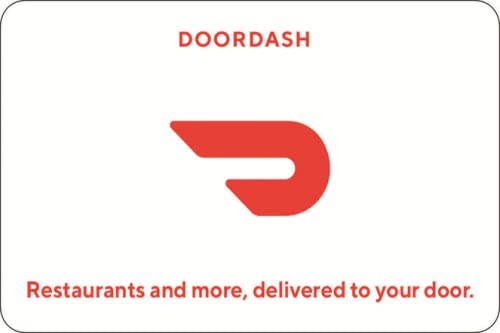 This gift card makes more sense when the patient doesn't have anyone available to help arrange meals or get some; find out if this service runs around them, then get this gift card. It would take away most of the stress; as integral as food is, this is a must-have after open-heart surgery.
Available Here
The writing on the shirt would first bring about a good laugh from you, your dear friend who is recovering, his relatives, and anyone who sees it. It is a funny post-heart surgery gift that gives some "swag" to the receiver.
Available Here
During his recovery time, he should reduce activities that would often leave his recovery bed so that you could get him this bedside caddy.
This organizer is easy to install and features several pockets that can accommodate his phones, tabs, pens, books, lens cases, and so much more, reducing the need to leave his bed often.
Available Here
After the surgery, your dearest friend now has a heart made of iron, figuratively or literally. This iron man shirt is the perfect post-heart surgery gift for him. He will wear this in style.
Available Here
Whether he is looking to lose weight or eat a little healthier, especially after the surgery, this meal prepping and cooking in advance helps him stay on track with his diet, saves time on busy weeknights, and is excellent for his budget.
Available Here
She may not need it, but if it appears as she does, then go for this chest brace. It is recommended for post-operative support and immobilization of the chest area after open heart or thoracic surgery,
sternotomy, sternum fractures, and rib fractures. The brace can also be used to relieve pain associated with intercostal neuralgia. It is flexible, durable, lightweight, and is the best gift for heart surgery.
Available Here
At first glance, this handbell may appear funny, but you'll understand the importance of a closer look. Emergency, time to take his drugs or meals, and many other situations that may need assistance from others, this handbell is the perfect alarm to call the attention of those who are around to help.
Available Here
This game is a word search game that features over 80 words. While recovering from the surgery, he may need things to keep him company, the TV wouldn't always help, but this word game could.
The word searches get more challenging as one proceeds through the book; each word search is spread out over two facing pages for easier readability. Solutions are provided in the final section of the book.
Available Here
She'll likely have a ton of drugs; keeping track of the dosage and when to take it may be a bit daunting considering what he has just gone through.
That's where this pill box comes in. Seven colors are used to distinguish seven days for a week, and each detachable box has four grids that can be divided into morning, noon, eve, and bedtime.
Available Here
This heart plush belongs to … that particular person with heart conditions or recovering from heart surgery. Anatomically correct heart pillow that gives firm huggable chest support.
Also, this pillow was designed by a heart surgery survivor, so it does acknowledge the needs of the patients. This is a gift for someone recovering from heart surgery.
Available Here
"Get Well and Hang in There" two-piece gift set is a creative, unique, and fun way to send words of encouragement to any loved one. This gift set is guaranteed to evoke smiles.
The set includes a plush sloth and a full-color illustrated booklet of the Top 10 Things To Do When You Feel Like A Sloth.
The sloth and the booklet are presented in a gift box that opens like a greeting card and is complete with ribbon detail. The sloth is hanging among the trees, encouraging the recipient to "Hang In There!"
Available Here
Crystal heart clouds cube comes with a warm light LED base, designed to illuminate and enhance the minutest details.
It's equipped with a button switch; you can put it in the bedroom as a night light, or put it in the living room, office, or fireplace as a home heart decoration
Available Here
For those cold nights, those quiet nights, those nights with nobody around, and for general comfort, this giant teddy bear is a tremendous gift for someone who just had heart surgery.
Cute, soft, and perfect teddy bear for hugging and snuggling. It's a best friend to accompany and share. This is an ideal heart-surgery gift for her.
Available Here
This medical planner was developed with doctors to help you track essential health information daily and store all medical records, notes, and treatment plans in one place.
It is a perfect medical notebook for anyone dealing with chronic disease, post-surgery, pain, their caregivers, and those caring for young children or the elderly.
It features a detailed account of one's health history, and she will always be 100% prepared for any doctor's appointment. While we hope they'll be no need for that again, this is still ideal.
Available Here
This iPad holder is one terrific way to ensure he gets as much comfort as possible while using his pad.
This holder helps reduce the pressure of taking different body postures while enjoying his iPad time. It is built to fit pretty large pads.
Available Here
This powerful Psalm would make a tasteful and meaningful addition to his living space and add a modern spiritual ambiance to his home. It is perfect for his recovery and could be a verse to pray on and with.
Available Here
A poster wishing her speed recovery is something incredible to get her. It is a Get Well Soon signature poster printed on high-quality paper, laminated, with a matte finish, and comes in the size of 11 x 17 Inches.
It comes bundled with a permanent marker to write on it, and this poster is a great guest book alternative for her recovery; her well-wishers can sign on this.
Available Here
Wrapping it up on Gifts for Heart Surgery Patient
They've gotten the surgery done and are back home or probably recovering in the hospital; what better way to wish them than getting one of these gifts for heart surgery patients. Gift-giving would always be the best way to express love and wish someone well. Alternatively, you could gift them this Amazon gift card if you can't decide what to get.
Hello, can you please go below to comment, suggest and rate this post so we know how we are doing, what to add and to improve.
--->> Final Gift Suggestion!! <<---
Still can't find what to get for that extraordinary person in your life? Check here; you might find something exceptionally interesting!!!
Stephanie May is from Calgary in Canada, she's resided in the US for over six years now and worked in a Gift Shop during college so you can count on her gift suggestions. Thank you