Last Updated on
As a gifts specialist, I've always fancied or suggested getting gifts for people based on their interests, hobbies, professions, etc., but when faced with someone with no hobby or someone whose interests you don't know if it becomes a problem, these type of persons are pretty difficult to shop for.
We "may" earn a little affiliate commission from purchases made with the links we suggest.
Well, we have a way out, so without much ado, below are gifts for people with no hobbies. These gifts are ideal for Christmas, Easter, Birthdays, Mother's and Father's Day, anniversaries, Retirement, etc. Also, we have specific gifts for dads with no hobbies.
Best Gift for People Who Have No Hobbies
[table id=72 /]
All Gifts for People With No Hobbies
There's seldom anyone whose hobby is discovering their ancestry and ethnicity, but knowing this info is something that often sparks interest of some sort for people, especially those who don't have any hobby.
This device or service provides a more precise ethnicity estimate with greater geographic detail and in-depth historical insights; it helps connect one to the places in the world where their story started. This info is awesome; consider this a gift for a husband with no hobbies.
Available Here
Across their lives, they've indeed had a sh!t load of pictures, be it work, friends events, random pictures, pictures from when they had hobbies, and much more. There is no better way to get them busy and put a
smile on their face than by helping them gather these pictures into one place in the form of an album. It can hold up to 500 vertical pictures making it a pretty large album. I'll suggest this as a gift for parents with no hobbies; they sure have countless pictures to feature here.
Available Here
Most people may have buried their hobby or haven't discovered it yet; if your receiver stays close to a garden or a piece of garden land or sometimes sits out in the garden, this toolset is ideal for them. While gardening often's people's hobby, this toolset could make it a new one for them; get this as a gift for a wife with no hobby.
Available Here
A good quality docking station such as this is one of those awesome gifts to get someone with no hobby.
This docking station can help organize items from their smartphones, keys, watch, wallet, rings, coins, etc.
It doesn't matter if someone has specific interests or not everyone would fancy an organized desk or corner, get this as a present for that man with no hobby in your life.
Available Here
While repairing and fixing things at home is more of a responsibility than something of leisure for most people, you can make it more interesting for them by getting this household tool kit.
This tool kit includes professional-grade wrenches, torpedo level, a complete range of 1/4 inch and 3/8 inch metric-sized sockets, precision screwdrivers, hammers, etc. Get this gift for your handy dad, who seldom has any interest.
Available Here
Almost no lady wouldn't fancy having her makeup in a pretty arranged position, especially the lady who's often on the road.
With this drawstring organizer, she can have her makeup neatly organized and easily reachable. It fits everywhere and hangs easily, providing mess-free packing and easy travel.
Available Here
Dad jokes. They make you cringe and groan, but the one thing they have in common is they come from dad. During a wedding toast or when introducing your dad to someone you want to impress, dad never fails to insert a dad joke wherever he can.
This dad joke book makes a great gift for the dad who has no hobby, probably has everything, and has heard everything; it would bring about a great laugh from him. Getting someone to laugh is one of the coolest gifts ever.
Available Here
Most times, we don't have to stress about getting gifts that appeal to people's interests; a gift that could brighten their mood or day would go a pretty long way, and this spa kit does a great job. As a gift for a mother with no hobby,
it features nine beauty items, including body massage oil and shea butter. It doesn't leave out soothing aromatic products such as fresh floral scents of Lavender and Jasmine essential oils.
Available Here
One other way to get them is by getting gifts for their pets or something somehow related to their pets. If you are dealing with a receiver, who loves cats, grab this funny hanger.
Available Here
This tea sampler features ten varieties, including Black Currant, Organic Earl Grey Tea, Organic Green Mango Peach, Organic Jasmine Green Tea, White Ambrosia, White Ginger Pear, African Solstice, etc.
They are made from only the most delicate whole tea leaves in the world, blended with aromatic fruits, spices, and herbs, making them one of the perfect gifts for people with no hobbies.
Available Here
You could settle for a sentimental gift; while it may not be something involved in their daily activities, it could be something that would bring a smile across their faces; what better sentimental gift than a journal containing the countless reasons you love them.
This sentimental journal is a great way to express and articulate your true feelings to your significant other. It makes a great and very thoughtful Valentine's, Anniversary, Birthday, or 'just because gift! This is a gift they're sure to keep and never forget! Consider this the best gift for your spouse who has no hobby.
Available Here
Who wouldn't fancy a box of tasteful cookie baskets? Presented in an original tin, these yummy straight-from-the-oven specialty desserts will have your receiver licking their lips and thanking their lucky stars for a friend with such fine taste and sweet affection. This is the ideal gift for any lady in your life who has no hobby.
Available Here
You can gift them an item to help them relax, soothe their environment, and give an excellent atmosphere while making them smile, and this essential oil diffuser would get the job done. It is a thoughtful and practical gift that people will use.
Their robust and appealing fragrance and nice package are appropriate for any holiday or special event, such as a birthday, holiday, anniversary, Mother's Day, or to thank anyone.
Available Here
Are they dogs lovers? It doesn't matter if they have one or not; you can get them this pretty affordable bracelet to show your love and affection to them.
A stainless steel paw print charm on a durable, double-strand, black cord string bracelet. Our dogs bring love and laughter to our homes and lives. This dog lover, paw print jewelry is an ideal dog lover gift.
Available Here
Simple, classic, practical, and cheap, there's every possibility that your receiver uses glasses; if so, then snatch this nose-shaped eyeglass holder. It is classy and durable and would stand the test of time. A cool gift below $10 for someone with no hobby.
Available Here
Uhmm, these guys don't joke with their relaxation, and guess what, this heating pad can make that more fun.
It is a large neck and shoulder pad that would help with muscle pain and relieve neck, shoulder, upper back, and spine tension and stiffness.
Available Here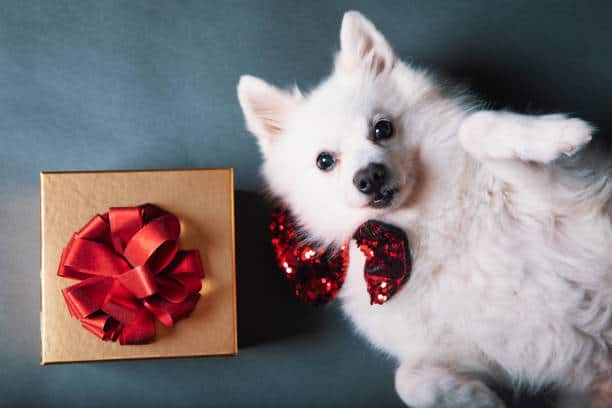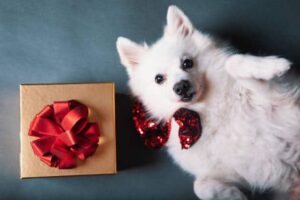 One of the best ways to get to these guys is by grabbing a gift for their pet or something that is in some way related to their favorite pet.
The latter is best when they don't have a pet but seem to admire one. Something like a keyholder featuring their dearest dog breed, a mousepad of a cat, etc.
Available Here
A customized wristwatch is an ideal gift for men with no hobbies. Here, you can add some words that may means something to him, or you lace it with his nick, his initials, or his name. He'll surely love this wristwatch.
Available Here
Yup!! Wold your receiver prefer reading all day that stepping out to join her friend or go for any slight casual event or sports activity, then make their reading even more fun by grabbing the famous Kindle gadget for them. It is top of my list of gifts for a woman with no hobbies.
Available Here
If you are close to the person in question, then for this year's celebration or special event, you can grab this instant cookbook for them or should I say for you both. Get him a bit busy by trying at least five of the 800 recipes in this book. Cooking together is one awesome gift for someone with no hobby.
Available Here
Just like cooking together is one of many ways to make their "boring" days fun, you can also schedule a hiking trip for you both, before doing this, get the necessary gearing equipment.
Available Here
You can also take your dear receiver on a stargazing trip. This activity would keep them company and wanting more. Stargazing doesn't consume energy, it is just fun and activity that could bring people together.
You don't have to visit any telescope far from your place or join any stargazing event, I mean, your receiver might not even follow you. However, you can grab this telescope to make stargazing a reality. This is one awesome gift for a couple with no hobby.
Available Here
As a general rule of thumb, one of the best ways to put a smile on the faces of those who have no hobby is by doing some activities together and beer making is one such activity. This beer-making kit features everything you'll need to make this a reality.
Available Here
A hand warmer coffee mug would be anyone's favorite if they had it and your receiver is probably going to love one too.
Available Here
I'm aware they have no hobbies, however, a game that you both could enjoy and something that wouldn't cost you that much energy is another perfect gift for someone who has no hobby, be it your dad, mom, boyfriend, or girlfriend.
Available Here
Wrapping it up on Gifts for People With No Hobbies
This home DNA test kit, household work kit, table organizer, funny hanger, relaxation spa package, cookie box, eyeglass holder, dog paw bracelets, and much more are some gifts for people with no hobbies. If nothing here goes for you, you can settle with this Amazon Gift Card that comes in a nice box.
Hello, can you please go below to comment, suggest and rate this post so we know how we are doing, what to add and to improve.
--->> Final Gift Suggestion!! <<---
Still can't find what to get for that extraordinary person in your life? Check here; you might find something exceptionally interesting!!!
Vivian Rose is from Rockwall County in Texas. With over ten years of working at her family's gift shop, she believes she knows how to give the best gift-buy-idea. This site is her little contribution to making the world a happy place. As an introvert, her phone and her laptops are her favorite spots MakeItaSpecialGift is next. #xoxo #kisses #love #Gift_Shop