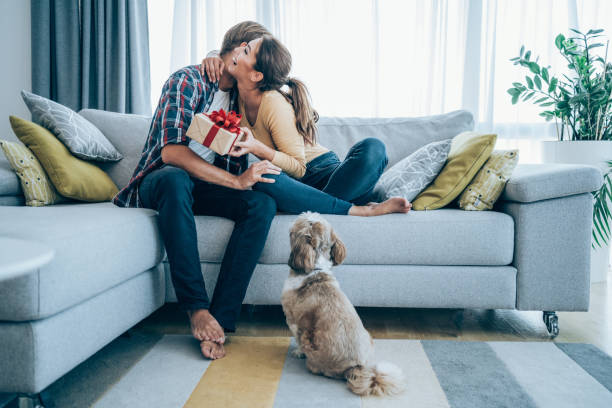 There are quite several people who don't believe that a three-month anniversary should be a thing; well, I'm afraid I have to disagree with that. Personally, I am such a big fan of celebrating events. No matter how small they are; at least we should recognize that day.
No doubt, three smonths may appear too short, but again, the foundations of every relationship are often laid down in the first few months, and if you get these foundations right, you could keep the relationship and strengthen it. With that in mind, these are 3-month dating anniversary gifts.
We "may" earn a little affiliate commission from purchases made with the links we suggest.
We should also note that most times, our partners may have forgotten, so you shouldn't get them the gifts with the intention that they'll get you something.
Bonding remains one of the best features expected in a relationship, and no better way to bond than by spending time together; a date could do; a little sit out, maybe a picnic and many other small events are some great ways to celebrate that anniversary, go below to see more.
Interesting 3-Month Dating Anniversary Gifts
Keychains are practical gifts, and I prefer we give items that your receiver would use daily. This keychain would always be around your receiver's reach; that's not the coolest part of this keychain.
The writeup is, yes, you got to remind him that as long as this relationship continues, he'll always have your heart and your a$$! I have no idea what is cuter than this.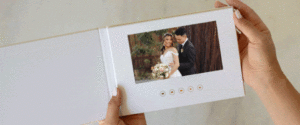 "A picture is worth a thousand words," they say, but videos help us re-live some famous moments, and those moments are always priceless.
You have shared many memories you have videoed, from the kisses, walking down the aisle, the games, and much more; all of these are perfect memories your partner should love to reminisce.
With this video album, you can have all those videos in one place, so when your lover opens each page, they'll be greeted with a short clip of that special memory. This, to me, is an ideal anniversary gift that would be dear to your partner.
View this post on Instagram
It is pretty easy to find items celebrating anniversaries by the year; finding which celebrates by the month is difficult, but here's one.
This mug celebrates that particular day; just like the keychain, this is one practical gift. Your dear lover would always have his coffee and other drinks served in this cute mug.
This is another simple yet classy way to celebrate your third month of dating. This card is cute, you have to admit it, but above all, that writeup is what would make your boyfriend laugh out loud.
If you are dealing with a shy girlfriend or boyfriend who is not a big fan of PDA (Public Display of Affection),, then a keepsake is one subtle yet dear gift for him.
I love this Rock; she can have it as decor virtually any place. It could become a paperweight, which makes it still an excellent gift as your girlfriend would always come across it and be reminded how much of a sweetheart you are.
You shouldn't go big when you are celebrating your third month anniversary; I agree it is a celebration, but if you go that big for month three, won't the juice be used up on the 12th month?
So, a simple poem might be the perfect gift for your receiver. This book would come in handy; it can help you write down that lovey poem. Your partner would cherish this for life and have it around him constantly.
Unlike the other practical gifts in this guide, this would seldom leave its position, but again, it'll come in handy so many times. This valet tray would help your girlfriend keep all her pieces of jewelry and others in a safe spot.
I have one of these, and I'll tell you how useful it is. When I'm about to sleep, and I feel some of my jewelry on me, for example, my rings or earrings, this valet tray would be right there to help hold them; it is always around my bed.
Another simple yet romantic way to celebrate your third month dating anniversary is by getting your partner this canvas. It is best to engrave it with a song you both love, a song she suggested to you, or one he loves.
The whole point I'm trying to make about the song selection is it should be something your partner loves; the gift is for him. This is one beautiful piece of art; something he'll cherish for life as it is one durable piece.
It's month three, and a keepsake such as this is another excellent gift for your partner. I also have a gift guide for a two-month anniversary; you could get an idea or two from there.
Your third month together is the best time to get this gift; I'm guessing you'll love to try "forever" with him. So, that means they'll be a truckload of pictures to take.
This photo album scrapbook would be there to store all those incredible moments. Your lover would love this; unlike the rest, this gift also considers you.
Spending time together is one of the best ways to bond; as you ca,n both can bond over playing games. While the button below would show you a truckload of fun, I also have some board couple games here that are perfect as gifts.
Yup, you can either drag your partner to join you in preparing the meal, or you do it for you both. You two can create your recipes, or you pick a meal from the book above and then fix up something. Time spent in the kitchen would always be fun, especially in a romantic setting.
Some cool 3-month dating anniversary gifts should be small yet meaningful; a naughty keyholder such as the one here, a celebration mug, couple of games for bonding, etc. would do.