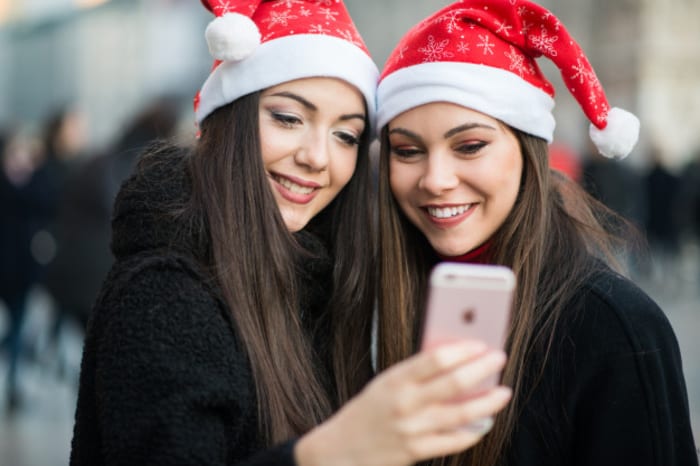 According to the Federal Interagency Forum, a young adult is a person from 18 – 24; in our article, we will go with 18 – 25. As young adults, girls become women; they are gradually taking a firm stand on their identity at this juncture. Choosing gifts for young female adults isn't an easy task.
It doesn't matter if they are getting their apartment or just entering the workforce, your kid will always be your kid, but you won't be getting them "kiddy" things. At 18, I wanted my parents to start calling me a woman; yes, I am 🙄. In this article, we have a list of the top gifts for an 18 – 25 years old female.
Top Gift Ideas for Young Adults Female
[table id=18 /]
Gifts for Female Young Adults
Cameras may be going out of style for commercial purposes, but everybody will appreciate having a small cute camera as attractive as this one. She sure will love this camera with all the easy-to-use features it offers. With its Zero ink, Zero toner feature, she can have a picture she snaps printed instantly making it one classic christmas gift for young adult women.
It is a small but mighty camera; it will fit perfectly into her purse or even her shirt pocket. Introduce that 18 years old princess into the world of photography and in class.
Everyone will love a good echo dot. It is a fancy but unique gift for an 18 – 25-year-old lady. The world has never been so connected and accessible as it is today.
With the Echo Dot and Smart Plug, she can add voice control to any outlet, ask Alexa to play music, answer questions, check the weather, read the news, set the alarm; in a nutshell, the Echo Dot will make life a little bit easier for her, making it a valuable gift.
Everyone loves a good scented candle; the Aromatherapy candles ensure you get that. It offers six fragrances: top-grade French perfume, Crypto Menthe, Lemon Verbrane, and a few other fabulous fragrances. It can burn for 20 – 25 hours, 120 – 150 hours of combustion filling her room with an admirable scent.
They are made from soy wax; they burn evenly and produce no black smoke, making them healthier, harmless, and suitable for every scene and season. These luxury essential candles don't just make the air friendly but also calm nerves and relieve anxiety.
Ladies who enjoy working on their beds will so much appreciate this. It can carry her laptop and offer a place to hold her phone. It has a comfortable cushion under it to give comfort on her lap. Her computer won't overheat as this LapGear ensures proper ventilation for laptops. It is one of those gifts for a 25 year old woman as she's likely to make use of her laptop frequently.
Music is the food for the soul; she sure knows this. This beauty is a thoughtful gift she will so much appreciate. It can comfortably connect two phones and takes a turn to play. It has a 3000mAh rechargeable li-ion battery that supports up to 12 hours of playtime. She won't have to worry about taking it to a pool party as this speaker is waterproof.
It offers an auto seal feature protecting its content from unnecessary spillage. It can keep hot liquid streaming for up to 5 hours and cold liquid chill for 12 hours. She can drink from it with one hand with the push of a button. It will fit nicely in her car cup holder and is quite helpful when on a journey.
This isn't any hoodie; this here is quality, top-notch, and premium design. It is perfect for young adults, although sizes vary. Its funny 3D design is printed on the front and back; they are forever bright and non-fading. It is made from 92% polyester and 8% spandex, with no piling, and is machine washable. It is a novelty gift for a 22 year old female.
It is a small crossbody bag with an excellent design. It is specifically a lady's own; from age 18 up; any girl will appreciate this. It can be used as a shoulder bag, purse, crossbody bag, messenger bag, and handbag. With its three zipper pockets, she has enough compartments for her accessories, and its strap is adjustable.
This water-resistant outdoor handy mat is a nice gift for any lady, especially for picnics or other outdoor activities. It is sophisticated, attractive, and handy, making it a practical gift. It is durable and will do well as a beach blanket.
She can use it in many places, at the beach, park, outdoor concerts for casual seating, etc. She wouldn't have difficulty washing it as it is easy to clean.
Is she a cat person? Trust that she will love this headset; she can detach the cat ears if she isn't a fan of cats. Its pink color is another eye-catching feature, offering Hi-Fi sound with a rich bass sound. This Bluetooth device can cover up to a 10-meter distance. If she doesn't want to use the Bluetooth feature, she can connect its 3.5 mm plug to her gadgets.
It offers a noise-canceling feature; its large size and soft earmuffs will properly isolate outside noise, providing a transparent crystal sound environment. Its high-grade lithium battery can last for up to 38 hours. She definitely will love it.
All girls want to look good; this will do just that a birthday gift for young adults female in my opinion.
Before purchasing this, you should find out what her face accepts and reacts to. It features Olay's vitamin B3 + Retinol Complex to work wonders while she sleeps.
It absorbs into the face while leaving its anti-aging feature. Olay claims it will cause no irritation and should be applied before bedtime.
With its in-built GPS, she can keep track of her pace and distance on outdoor runs, rides, hikes, etc. She can configure her limits and buzz when she reaches there.
The Fitbit tracker will keep a record of her heart rate and also measure calorie burn. She can play her favorite music via Spotify while on her walk. It can last up to 7 days under essential using factors when fully charged.
It is a 5-in-1 aromatherapy device; it features a 500ml water tank, multiple mist diffuse modes, and auto-switch-off features to prevent it from overheating when water is out of water. It also functions as a humidifier to improve the atmosphere of her room.
It will mask the smell of pets or cigars and protect her room from the excessive dry season, dust, etc. It goes down as a valuable and practical gift for any young adult. Get this for her; she will appreciate it.
Not many words to say here, but these glasses here speak for themselves.

There's almost no lady who won't appreciate a good wristwatch such as this one. For a few bucks, you can get on the excellent pages of her life by getting this simple analog wristwatch. Apart from effectively telling time, this wristwatch offers a simple, fashionable, timeless classic design, which is comfortable to wear with most of her outfits.
You can make her nights perfect with this awesome long sleeve pajama; it is super soft, breathable, and comfy, proper stretchy. It will keep her nice and cool on warm nights while warm and dry in cold weather.
Using this item, you can help her deliver gorgeous volume and brilliant shine in a single step. It is a unique oval brush design for smoothing the hair while the round edges create volume. She was designed with Nylon Pin & Tufted Bristles for detangling, improved volume, and control. Unlike conventional hair dryers, this volumizer can be placed closer to the scalp for lift – Never mind, she will appreciate this gift.
I know how pissed I get when my jewelry gets entangled, especially my necklace, so I can imagine how happy she will get when you get her this fantastic item. It will help her organize earrings, rings, necklaces, etc. It is a perfect gift for her home jewelry organization.
Another excellent item to help her arrange her jewelry is this travel case. It offers three straps with snaps and a bottom pocket to keep necklaces or chains tangling. It also has one ring holder, two earring straps for earrings or ear drops—a large zipper transparent pockets for your precious items or large jewelry items.
There's almost no female who won't love a pair of fuzzy slippers. She will easily step into comfort with these open-back fuzzy bedroom slippers made with fluffy plush. Soft plush fur lining offers superior comfortability from the clouds. Also, these comfy house shoes are so stylish with knitting upper and horn bottom design. They're the perfect house slippers for women and girls.
They are so many things I wish I had been told before I clocked 20, and most of those things are in this book. Our twenties are filled with confusion, terrible jobs, anticipation, disappointment, cubicles, break-ups, transition, quarter-life crisis,
loneliness, post-college, what the heck, moderate success sandwiched between complete failure. We need a worn and weathered guide stashed somewhere close by to help shed some light on this defining decade; that guide is this book.
Instead of a room humidifier, you can get her this beautiful bracelet designed to act as an essential oil diffuser locket bracelet; she can change her favorite scent to make herself charming every day. It also can give her peace of mind and relieve any pressure.
There are lonely streets, random walkways, dark paths, bush paths, and more. People are often exposed to dangers, so a safe, sound personal alarm like this can come in handy; it could also help when lost in a forest or health emergency.
The emergency alarm can make a loud sound to draw attention to protect her from having an emergency even at distances as far as 606.9 ft. Also, the sounds could last 50 minutes of a continuous ear-piercing alarm.
I'll make this short "Who doesn't love ice cream?" In barely 20 minutes, your awesome female friend can have ice cream.
Wrapping It Up On Gifts for Female Young Adults
As a young adult, she is getting into that boss part of her life, some of us may still be figuring it out, and we will much appreciate every love and affection thrown our way. Would you please go through our list and pick any of the thoughtful gifts we listed here? Thanks for dropping by.