Last Updated on
In the last two years, 2020 and 2021, Florida has been the number one state people have been moving to, and not just because of the beaches; some are moving there due to jobs, lifestyle, family, retirement, and so much more. If you have someone dear who would be moving to the sunshine state, then look at these gifts for someone moving to Florida.
All Gifts for Someone Moving to Florida
There aren't that many people who would comfortably claim that their states are the best; it appears Dave Barry can confidently claim that "Florida is the best state ever."
Join him as he goes on the hunt of the legendary Skunk Ape; hobnobs with the mermaids of Weeki Wachee Springs; visits Cassadaga, the psychic capital of the world, and so much more. These are some cool gifts for someone moving out of state.
2. Pay For a Service to Facilitate their Moving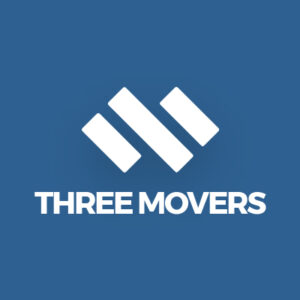 One awesome gift you can give your friend moving to Florida is to suggest or partially pay for services that would help transport their belongings over to Florida. There are many such services, I came across one Threemovers.
Help your receiver celebrate life in The Sunshine State with this fun bamboo serving and cutting board designed in the shape of the Florida map.
This flat grain bamboo is an ideal serving platter and an excellent cutting surface; as durable as any hard wood cutting board but easy on knives. It can be used to beautify the wall too.
This scented candle is one Florida gift you can grab on Amazon, and it is a natural soy candle designed to dish out a pretty awesome scent that would lighten your receiver's room. It is an incredible gift for anyone.
While some move to Florida to be close to their relations and other family members, others may be moving away from their family; what better gift for them than this digital picture frame?
With this digital picture frame, your dear receiver can receive images, videos, and other media files of how those they are leaving behind would be spending their day.
Alternatively, the new Floridan can give this to his family or loved ones he'll be leaving to keep them posted on the latest.
This dish towel is another fabulous gift for someone moving to Florida. This towel has a truckload of embroidery designs featuring some of the significant landmarks in Florida, from Tampa Bay, to Palm Beach, Venice, Orlando, and so much more.
Florida isn't called The Sunshine State for no reason, and it is pretty sunny there, so, for the new Floridan, a good sun shade that would help keep the car cool, especially after spending most of the day being sunbathed, would be one thoughtful gift for them.
You probably know how the body of water Florida is surrounded by; with this closeness to the sea, you can imagine how the weather is billed to change.
Getting this weather radio as a gift for someone moving to Florida would be great. This emergency radio features an NOAA alert radio channel, SOS alert, LED flashlight, five power sources, etc.
Additionally, Florida experiences the most hurricanes, so this weather radio is the perfect gift for Floridians.
It takes the grace of God and severe restraint to resist the idea of visiting the beach while in Florida; while your new Floridan battles with that possibility, you should get him this beach tote bag.
As a gift for someone who just moved to Florida, this bag would be ready round the clock to serve as a picnic basket, beach bag, or pool tote. Also, see these pool gifts for dad and mom.
This renowned art, well printed, is another gift for the new Floridan in the house. It is beautiful, resembles a vintage design, and would be an excellent decor for your receiver.
This beach chair would be perfect for couples or families moving to Florida. I suggest you ship this to them when they've settled in Florida, as carrying it on the journey would be more load.
Beach Chair Photo Frame is made from high-quality wood and has been hand-painted with a weathered look to give a rustic and coastal accent.
This print looks gorgeous when framed on a wall and suits modern and classical homes. The hands behind this art name it Florida Keys; it features the topology of Florida; it is an incredible art for Floridians.
You can get this as a funny gift for someone moving to Florida. You probably know how iconic the Flamingo is to Florida; with access to so many beaches, it is entirely understandable why this Flamingo cup would be a perfect gift.
A tumbler with a Florida map boldly designed on one of the sides might be the exact gift for someone moving to FL.
The elegant gift box and gift card look attractive, and it's a perfect gift for Christmas, birthdays, thanksgiving, housewarmings, appreciation, graduation, and much more.
With this beer cap holder, they display their favorite beer brand or all the beer brands they've seen by fitting the bottle's cap into this item.
This decor is easy to hang on a wall and even features an excellent stainless steel tool; with this gift, he gets to decorate his house while displaying his favorite beer brand. See these Budweiser lovers' gifts too.
This is a funny gift for someone moving to Florida, and it plays with the fact that many other states in the US have to deal with snow and the need to shovel it; well, you don't need a shovel for "The Sunshine State," right?
This magnet is pretty beautiful and also considers some peak places in Florida; it registers the remarkable cities in the state alongside some other common features associated with these different parts of Florida.
The beauty of these gifts is that your brain automatically registers these places, and you never know when this knowledge could come in handy. This is one perfect moving to Florida gift.
People move to Florida for different reasons; one of them is for fun, and believe me, Florida has a truckload of places to have fun in. This book features different ways to have fun in Florida, from activities to events, to resorts, and much more. Anybody moving to the sunshine state would love this gift.
19. Customizable Two State Print
These customizable two-state prints are the perfect gift idea for someone moving out of state, and you can customize them anyhow you want.
Simply include the state map the person would be leaving from and the state map the person would be moving to. It is a gift your receiver would cherish for a long.
Every true Floridian should know this excellent water cologne; your new Floridian would be the next to know this. It features a light floral scent with lemon overtones.
This item cools, cleanses, and calms. They can use it on their body, in the bath, or around the home. It would promote overall well-being.
It is pretty hard to avoid visiting one of Florida's beautiful beaches, so whenever they are ready to have fun, this t-shirt is the ideal outfit to change into. I could have this as a perfect gift for any parent moving to Florida.
Since your dear receiver has decided to become a Floridian, then we must ensure every item they have screams "Florida" you can further make this a reality by grabbing this bar soap for them.
This gift set lets you pick the perfect postcard for your receiver.
This is one other book every new Floridian should have, there is a truckload of places to visit in The Sun's state, and this book covers all.
What makes this book a bit more unique is it covers in deep some localities people wouldn't usually visit when they come to Florida; most of the towns in this book don't have a population of up to 15,000 inhabitants.
Wrapping up on Gifts for Someone Moving to Florida
Some awesome gifts for someone moving to Florida include the beer cap holder shaped like the map, a weather radio, a book from a Florida native, a hand towel, and so much more. All these gifts are perfect for soon-to-be Floridians, either featuring something related to the Sunshine State or an item that would help them effectively navigate the state. Thank you for stopping by, and I wish your receiver the best.
--->> Final Gift Suggestion <<---
Still can't find what to get for that extraordinary person in your life? Check here; you might find something exceptionally interesting!!!