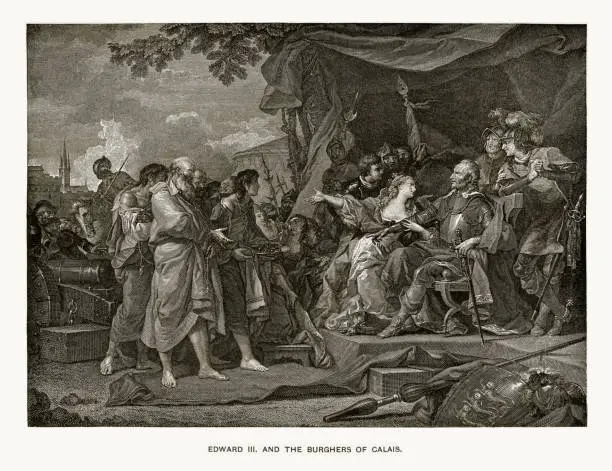 Last Updated on
People are fascinated by different things, some by evolution, some by nature, astrology, politics, history, wars, human conflicts, philosophy, and much more; this guide is for those fascinated by the history of wars.
Getting gifts for people based on their interests or what they enjoy researching is one of the best ways to put a smile on the faces of your loved ones.
So, in this article, I have some interesting gifts for war history buffs; these gifts range from toys to history books, actual artifacts, and much more.
Interesting Gifts for War History Buffs
Take your receiver down the path of time; I mean, that's the whole point of this gift guide. With this book, your dear receiver gets to some critical battles that changed the world.
In my opinion, all battles affected our history in one way or the other, no matter how small the action is, but we have to recognize some wars that had such a severe effect, and this book notes each.
As a war history buff, it'll always interest them to see a book depicting some critical weapons that have played a great role in warfare.
This book takes them back in time, from the knights and their lances down to the bayonet, the Samurai, Viking, and Corinthian helmet, etc.; there's so much to keep that war history buff hooked.
You can make them smile with a gift with a use case besides serving as a war history book, and this calendar would do.
This calendar gives them room to tell the date while recounting some critical aspects of historical wars that happened on that specific date. This book would make them carry out more research.
The birth of the atomic bomb was such an event that completely changed the world; its use was pretty devastating, and this has been a part of humanity for almost a hundred years now.
In this book, your war history buff gets to see a visual representation of the critical events leading to the making of the atomic bomb; they may find this interesting.
There are so many parts of WWII that many of us don't know or aren't emphasized in history lessons, which could affect us gravely; history is such a critical part of our society, and, ideally, we
all know that. With this book, the young historian in your life gets a hold of over 450 facts about that gruesome war. Also, see these gifts for World War II buffs.
There's no writing of Europe's history without an account of Julius Ceaser and his exploits; while this is a mere figurine that depicts that famous man, it is still a symbolic gift for a war history buff. In addition, you should check out these gifts for a history buff.
Most of our teachers did a great job teaching us our history, but there's a limit to what they can cover.
I mean, history isn't that easy to finish; you'll always leave out some aspect, the curriculum might attempt to keep things short, and much more; there is a truckload of things our history teachers didn't teach us or probably misinterpreted, with this book maybe the war history fan may get the hang of these parts of history.
As an American, I know how symbolic the civil war was to my country; I have a hang of how much it changed and how it set the nation on a new course.
In this book, your dear receiver gets to know a whole lot that happened in the civil war; this is an exciting gift for all. I also have some interesting military gifts for men and boys.
If you ever decide to recollect some iconic warriors of the ancient days, there's no possibility of you leaving out the Vikings.
Those folks with Odin on their side did quite a lot in Europe. With this book, your dear receiver would be taking a walk into the universe of the Vikings; who knows; they may go to Valhalla.
Besides pointing out how nice this shirt is, the inscription on it is best left for the war history buff in your life; they may get the joke at first glance if they know a thing or two about the civil war.
A lovely piece of art that takes your war history buff downtime, pointing out some iconic looks of how soldiers dressed in the world war would be a nice decoration on their wall.
This is a bit similar to the gift above; the only difference is that it talks about the planes used during the World Wars.
When I look at the jets we have today and compare them to what we had ages ago, all I can say is wow! as a civilization, we have gone pretty far technologically-wise. See these patriotic American gifts.
The Navy Seals are arguably the most sophisticated military unit in the world; it takes a truckload of rigorous, bloody, and tedious training to answer the name "Navy Seal."
Your dear war history enthusiast would be fascinated just listening to what it entails to be a Navy Seal. They may get interested in joining the military. Other gifts for those going to basic training are here.
This is General Lee. He was the man behind the confederate Army; he might not be a hero to most, but that's beside the point, he is a figure in the history of America, and this is a gift for anyone interested in the war side of America.
A glance at your history book, and you'll know of the great wall of Berlin. I once watched my younger brother play a specific Call of Duty that entailed scenes at the great wall of berlin and how it fell.
An iconic gift for your receiver would be the natural Berlin wall; getting your receiver this would have him feeling like an actual collector; I bet he'll cherish this. You should see these gifts for an antique lover.
You know the 300 Sparta movie, that was one iconic battle that affected history greatly; Leonidas and his palace guard put up such a resistance to the Persians, which in turn motivated the Greeks to stand up; this act is critical in the history of democracy, this is one nice gift for your war history buff.
This is one excellent keepsake every war history buff would love to have at home. This is a rustic metal ad that would make for great decor.
Although this is a toy, it is a package of toys that would be perfect for anyone, young or old. These toys can serve as decor; your receiver would love them.
A great gift set for your receiver would be a pack of roman coins; you can take them back to ancient Rome; they need a tunic to act out Rome.
Comments about this book have always been positive, and I understand why. Sun Tzu's teachings are still relevant today, especially to those awesome people who may become leaders. Even if your receiver has no plan to play politics, this book would be a go-to as they keep growing and navigating life.
--->> Final Gift Suggestion <<---
Still can't find what to get for that extraordinary person in your life? Check here; you might find something exceptionally interesting!!!