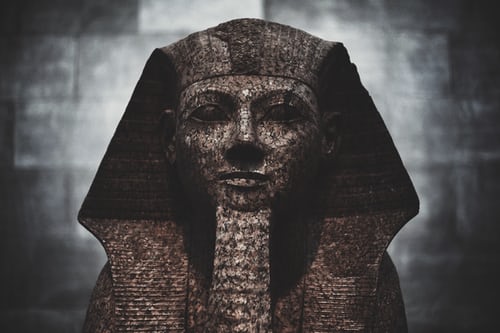 Last Updated on
We all know "Ideas shape the course of history," so getting gifts for history buffs in your life isn't just a show of affection but a lifelong investment.
For a start, I am fascinated by history; I am a big fan of medieval times, especially the use of swords and the great Greek gods.
Coupled with my time working in a gift shop, I have the best gifts for any fellow history buff you can grab from anywhere.
Without much ado, see my unique gifts for world history buffs below. – And for the record, history gifts are mostly books *wink. Hold on, check out this list of drummer gifts.
A fair amount of what we consider history today was written by humans, groups, cults, the press, and much more.
Hence, they are chances that its writer has altered some things, over-explained or simplified things to either shape a narrative, pass a message, or protect some knowledge.
To help your favorite history buff, you can get this incredible book available in many digital formats.
Being a history buff isn't as dull as you may feel; this card game confirms that.
These cards take them in time, and they get to strike deals and contest in duels, technically they are stylishly jumping into the shoes of our fathers from way back.
The New York Times has been around since 1851, and for a paper that is published almost every day, you can imagine the number of headlines it has carried, making it a fantastic gift for history lovers.
Just like in today's newspapers, the major and biggest headlines are always on the front page.
In society today, we can stream down the major gods to about 5 or 10 at most, but across history, different civilizations have had other gods, and this book has all of that. I recently saw Moonknight and I did a little reading on Egyptian mythology; I have to say, there's so much we don't know.
Gifts of this nature, I mean items that trigger ones metal strength, are some of the best gifts for anybody, especially kids.
With these Lincoln logs, your dear history buff child would put their young untabbed brain into some creativity.
Sometimes all we need is a little reminder to be able to sail the world entirely. Off course, this ain't Aristotle's pen, however, it is a pen that would help your dear history buff navigate the world effectively as it motivates.
Your favorite history buff probably knows how "classified" the CIA, KGB, MI6, Mossad, and their spies are; However, most movies have tried their best to show what Langley and other intelligence agencies do, but only a few have had a firsthand experience of a full spy in all their glory, but this book will change that for them.
Won't you love to know what was written in the United States declaration of independence, its constitution, and its Bill of rights? Well, if you won't, your favorite history buff will want to.
This package consists of our country's founding documents in one convenient bundle. It is a perfect gift for Historians, collectors, teachers, and any big fan of America.
The Empire State building has to be one of the most prominent buildings in the world. Do you know that the Empire State Building is struck by lightning about 20 to 25 times yearly, on average? Well, this toy is perfect for any history buff who will love to trigger the creative part of their brain.
Another old news and information outlet is LIFE magazine, which has been dishing out content since 1883.
Unlike the New York Times front-page collection up there, this is a piece of 1000 parts of a puzzle. Get that history buff to complete the puzzle and see the beauty of history.
This is a gift for 2023; it features the 2023 calendar; however, it isn't some random calendar.This gift would take that awesome history buff back in time by telling them the historical occurrence that happened on that specific day. I believe every day of our calendar year must have had something symbolic.
Another item for your favorite historian is the Search Card Game; it is a fantastic gag gift for a history buff that tells them what their friends have been searching for in the planet's history.
The games always provide great opportunities to rag on old friends and are introduced them to new acquaintances.
The first evidence of life was about 3.8 billion years ago, and that's pretty long. Between then and now, so many things have happened that have gotten us to where we are today. You can help your history-buff relative have a glimpse of about 1000 of these events.
A ton of the freedom, bills, law, and amendments we have today result from different protests and civil rights movements.
Although your friend wasn't present when they happened, they can discover the inside story of the Civil Rights Movement through the eyes of one of its most iconic figures, Congressman John Lewis. This is an experience gift for history lovers.
Every American president had a slogan or a phrase they were known for.
Although the states have had over 40 presidents who have said many things, this beautiful coffee mug has done its best to engrave 29 powerful slogans a history buff will love to have.
You can get them a great history geeky t-shirt like this one. The only problem with this shirt is your receiver could do what is engraved on it, and I believe they'll be right because the shirt boldly states that.
Take your historian down the hands of time with this book, and they get to discover when the US fell in love with Vinyl and other Hi-Fi technology, and this book does a great job revealing all of this.
Trust there is a truckload of things, so many Americans don't know about our Homeland; this is much more than what you find on your TV screen. This book does a great job revealing to your dear friend a truckload of things they could learn about the states.
It is one perfect gift for history buffs, trivia fans, and everyone interested in the past.
It ranges from discussions on science, politics, the arts, war, medicine, sports, crime, food, historical figures, and more; as a history enthusiast, I bet they will love this book.
Homer and Aristotle have silently played a significant role in the history of the west. Hence, a unique carving of these two excellent figures is one item every history buff would love.
There isn't much to be said here; you could take them back in time by getting this excellent sundial compass. It is a West London Etched on the Compass with a brass anchor and measures about 4.25″.
I have always found these pens appealing, and I bet your history-buff friend will too.
From the Middle Ages to the 19th century, the antique quill pen acted as a writing instrument to record the process of European civilization at every stage. This is a classic vintage pen; yes, they can write with it; it isn't just a random item.
Most history books talk about great men's success; they seldom focus on The Stupidest Mistakes Ever Made; this book will change that.
Dumb History proves that we didn't invent stupidity in the 21st century. Your receiver will find facts from throughout the ages about everyone from Cleopatra and Napoleon to Elvis Presley and even NASA scientists.
Trigger the creativity in a history buff by getting them this airplane and watch them build magic for you. If your history buff lover passes as an engineer, this gift is more than perfect for them.
Join your history buff to celebrate the founding fathers by grabbing this mug.
The drawing on it is an obvious representation of what the founding fathers looked like
Wrapping It up on Gifts for History Buffs
I believe the best gifts are tailored to fit the receiver's interests, hobbies or profession because it shows you have been watching them. Some iconic gifts for history buffs include books, talking about what our history books and the media miss out on, a good mug, some history buff games, and much more.