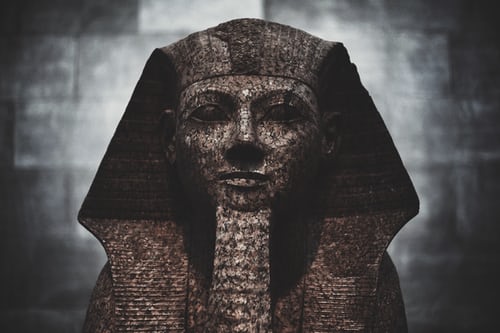 We all know "Ideas shape the course of history," so getting gifts for history buffs in your life isn't just a show of affection but a lifelong investment. For a start, I am fascinated by history; I am a big fan of medieval times, especially the use of swords and the great Greek gods.

Coupled with my time spent working in a gift shop, I have the best gifts for any fellow history buff that Amazon can get. Without much ado, go below to see my unique gifts for world history buffs. – And for the record, history gifts are mostly books *wink. Hold on, check out this list of drummer gifts.

A fair amount of what we consider history today was written by humans, groups, cults, the press, and much more. Hence, they are chances that its writer has altered some things, over-explained or simplified things to either shape a narrative, pass a message, or protect some knowledge.

Our basic history textbooks may have the most number of alterations. To help your favorite history buff, you can get them this incredible book available in many digital formats. Garnering over a thousand positive reviews, this book is the perfect go-to, especially as a gift for civil war buffs.

Being a history buff isn't as dull as you may feel; this card game confirms that. In the face of the American Revolution's political instability and financial turmoil, only one individual always came out on top: Alexander Hamilton.

Your favorite history buff will pit their survival instincts and spending savvy against all the founding fathers (and mothers) in this historic action card game whose simple objective is as old as Ameritocracy itself: get all the money or die trying. A pack of this game contains 54 historical face cards, 120 action cards, $3,500 colonial cash, and much more.

The New York Times has been around since 1851, and for a paper that is published almost every day, you can imagine the number of headlines it has carried. Just like in today's newspapers, the major and biggest headlines are always on the front page; this book will give your history buff over 50k pages of the New York front page as far back as 1851 to 2009, which is roughly 151 years old. It is available in hardcover and a great amazon gifts for history buffs.

In society today, we can stream down the major gods to about 5 or 10 at most, but across history, different civilizations have had different gods, and this book has all of that. The writer of this awesome Pop-Up encyclopedia take us to Ra-Atum's land in Ancient Egypt;

above the Grecian clouds to Zeus's Mount Olympus; up to Norse god Odin's frozen north; to the Far East, where the Jade Emperor sits in the heavens; into the wilds of Oceania, where Pele's volcanic rage simmers below the earth; and to many more lands and times, all rich with sacred myths and legends. It goes down as a perfect gift for an ancient history buff.

The Lincoln Logs are not called American National toys for no reason; it is an invention by John Lloyd Wright, the son of famous American architect Frank Lloyd Wright, back in 1916. If you have a kid who is a history buff, then this item is perfect for them. It contains a set of about 327 building marble woods that they can use to construct different cabins.

It will support the critical areas of a child's development growth. As they stack the different parts together and discover how the building system works, they're strengthening hand-eye coordination, fine motor skills, problem-solving skills, spatial awareness, and exercising their imagination!

Sometimes all we need is a little reminder to be able to sail the world entirely. OH! it isn't literally Aristotle's pen, but a pen with one of Aristotle's most famous quotes, which read, "Knowing yourself is the beginning of all wisdom."

This pen is compatible with the common standard G2 size ink refills, also known as Parker-type ink cartridges. Refillable and reusable, this pen provides an alternative to disposable ballpoint pens. It costs a few bucks making it a practical and small gift for history buffs.

Your favorite history buff probably knows how "classified" the CIA, KGB, MI6, Mossad, and their spies are; However, most movies have tried their best to show what Langley and other intelligence agencies do, only a few have had a firsthand experience of a full spy in all his or her glory, but this book will change that for them.

A review of this book goes, "The Spy and The Traitor are touted in its subhead as "the greatest espionage story ever told." That isn't just publisher hype. The real events and the story of Oleg Gordievsky, KGB officer, and diplomat reads like something from a John LeCarre or Robert Ludlum story…except it's true and marvelously documented."

Won't you love to know what was written in the United States declaration of independence, its constitution, and its Bill of rights? Well, if you won't, your favorite history buff will want to. This package consists of our country's founding documents in one convenient bundle.

It is a perfect gift for Historians, collectors, teachers, and any big fan of America. It is printed on genuine antiqued parchment and can be displayed in its collector's tube or framed.

The Empire State building has to be one of the most prominent buildings in the world. Do you know that the Empire State Building is struck by lightning about 20 to 25 times each year

, on average? Well, this toy is perfect for any history buff who will love to trigger the creative part of their brain.

This 360°-displayable LEGO Architecture Empire State Building model features four highly detailed facades, a silver-colored antenna tower, and surrounding roads complete with iconic yellow cabs. Stuffing a 100+ story building in your room makes this a fun gift even for a history buff.

Another old news and information outlet is the LIFE magazine, which has been dishing out contents since 1883. From 1883-2002, this American magazine's role in the history of photojournalism is considered its most significant contribution to publishing.

Unlike the New York Times front-page collection up there, this is instead a piece of 1000 parts of a puzzle. Get that history buff to complete the puzzle and see the beauty of history.

This is a gift for 2021; it is a 2021 calendar that takes your favorite history buff back in time, telling them things that happened on that date ages ago. Packed full of influential events, inspiring accomplishments, groundbreaking inventions, and remarkable people, this 2021 history boxed calendar assembles 365 days of interesting facts, dating from early civilization up to the 21st century.

Another item for your favorite historian is the Search Card Game; it is an awesome gag gift for a history buff that tells them what their friends have been searching for in the planet's history. The games always provide great opportunities to rag on old friends and are introduced to new acquaintances. If you feel they are tired of playing cards against humanity, then get them this present.

The first evidence of life was about 3.8 billion years ago, and that's pretty long. Between then and now, just so many things have happened that have gotten us to where we are today. You can help your history buff relative have a glimpse of about 1000 of these events.

Hundreds of illustrations and maps accompany it; the chosen events give insight into how and why our world has grown and changed. Did you know that the bow and arrow were developed nearly 5,000 years before pottery was made? Anyways, the gift isn't for you, so you don't have to know *winks.

A ton of the freedom, bills, law, and amendments we have today results from different protests and civil rights movements. Although your friend wasn't present when they happened, they can discover the inside story of the Civil Rights Movement through the eyes of one of its most iconic figures, Congressman John Lewis. This is an experience gift for history lovers.

Every American president had a slogan or a phrase they were known for. Although the states have had over 40 presidents so far who have said so many things, this beautiful coffee mug has done its best to engrave 29 powerful slogans a history buff will love to have. It comes in a colorful box that is perfect for gift giving. This dishwasher and microwave safe mug is a practical present for anyone.

You can get them a cool history geeky t-shirt like this one. This cute historian quote about the possibility of randomly talking about history at any time represented by "Warning May Start Talking About History" is the perfect design for anyone who loves learning about history, teaching it, or debating it! Any history lover out there would love this history joke!

At a time when sales of vinyl records have hit a 25-year high, and analog technologies are providing the kind of extraordinary audio experiences that our increasingly digital world has started to remove, Hi-Fi is essential reading.

This unique book explores just how, when, and why the world fell in love with the look, feel, and sound of top-of-the-line audio equipment. If your receiver also passes as a music lover, then you'll be doing them greatly by getting this awesome book.

Are they big fans of the homeland? In 51 charmingly illustrated infographic maps, explore every state of the USA from Alabama to Wyoming and the nation's capital to discover more than 2,000 facts that celebrate the people, cities, nature, and historical events that have helped make America what it is today. You'll also get an expansive guide to the state flags and US presidents.

With this book, they can learn a lot about history; it is a 704-page hardcover that has a collection of hundreds of articles, lists, quotes, and anecdotes that explore a lively range of human history ancient world to the recent past to pop culture.

It is one perfect gift for history buffs, trivia fans, and everyone interested in the past. Topics include science, politics, the arts, war, medicine, sports, crime, food, historical figures, and more; as a history enthusiast, I bet they will love this book.

Homer`s epic poems & Aristotle`s teachings have been among the most influential in Western civilization's history. Made of cold cast resin, this stunning pair of bookends don`t just hold their books up but adds a touch of style to any history buff's room.

It features a highly detailed bust of Homer and Aristotle, each of the bookends is 8 in tall, 4 in wide, and 4 in deep. They look great on bookshelves and top of desks or tables.

There isn't much to be said here; you could take them back in time by getting this great sundial compass. It is a West London Etched on the Compass with a brass anchor and measures about 4.25".

I have always found these pens appealing, and I bet your history buff friend will too. From the Middle Ages to the 19th century, the antique quill pen acted as a writing instrument to record the process of European civilization at every stage. This is a classic vintage pen, and yes, they sure can write with it; it isn't just a random item.

Most history books talk about great men's success; they seldom focus on The Stupidest Mistakes Ever Made; this book will change that. Dumb History proves that we didn't invent stupidity in the 21st century. Your receiver will find facts from throughout the ages about everyone from Cleopatra and Napoleon to Elvis Presley and even NASA scientists.

Trigger the creativity in a history buff by getting them this airplane and watch them build magic for you. If your history buff lover passes as an engineer, too, then this gift is more than perfect for them.

You can get the history buff to celebrates the Founding Father's experiments with lightning and features a Currier & Ives 1876 hand-colored lithograph of Ben and his son. The paper tag of their teabag hangs in the notch at the top and becomes the kite at the end of Mr. Franklin's string.
Wrapping It up on Gifts for History Buffs
I believe the best gifts are tailored to fit the receiver's interest, hobbies or profession because it shows you have been watching them. Get any of the items here for your favorite history buff and earn a hug, kiss, or smile from them. Thank you for stopping by, do have an excellent gift shopping.