Last Updated on
They are relatively rare, but they are here; if you luckily have one, you understand that getting gifts for 3d printing enthusiasts is ideal.
We "may" earn a little affiliate commission from purchases made with the links we suggest.
Generally, I'm a big fan of getting gifts for people based on their profession, hobbies, or interest; for 3D printing lovers, a gift tailored in that area fits all three.
Those guys are pretty creative, and I understand how difficult it is to pick gifts for them. A while ago, 3d printers were quite expensive, but in recent years, that field has grown, and things have gotten cheaper.
No, it isn't just the printers they need; keep reading to see other accessories a 3d printing lover will need. Also, you can check out gifts for drummers from here.
Top Gifts for 3D Printing Enthusiasts
[table id=21 /]
All Gifts for 3D Printing Enthusiasts
First, you should get your favorite 3D printing enthusiast a 3D printer tent; this is very beneficial if they are always on the road with their printer. I
t wouldn't take much to install; it could be folded and stored, is easy to carry, and has different observation features. With this tent, their 3D printer can have a constant temperature, reducing the weather temperature around it.
Available Here
2. 3D Printers from FlashForge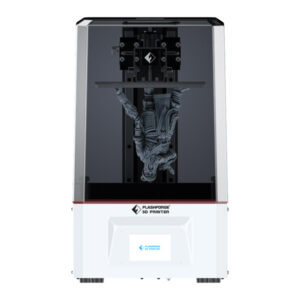 It is possible to be a 3D printing enthusiast without having a 3D printer; however, how do you really express yourself? How does a true enthusiast really show the world how much of a 3D printer enthusiast they are without a good 3D printer to practice and create with?
Typically, the 3D printers we are used to costing from $500 and above; this may come off as too pricy for many people, but guess what? We can still get formidable 3D Printers at reasonable rates, no, there isn't some random suggestion.
I came across FlashForge; typically I stick to pretty popular merchants, but again some brands may not be as famous as Amazon but do such a great job with making available goods and services. Check out their deals; they offer these deals generously, in my opinion.
Examples of FlashForge 3D Printers to consider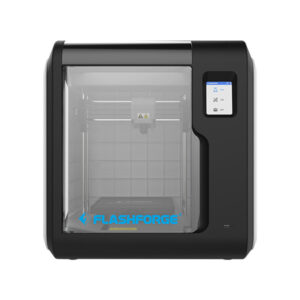 This is perfect for kids; this printer would help that young kid become that inventor she has always wanted to become. This is the ideal choice for kids due to most great features like its plug-and-play operating feature, ease to use, already set up, and much more.
Available Here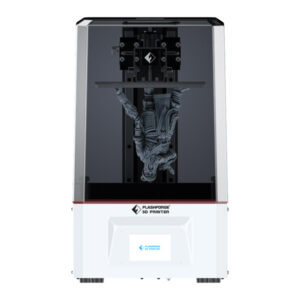 Trusted reviews around admit this is one pretty fast printer, and for obvious reasons. What I find more appealing about this printer is its 4k mono screen, with this, your receiver would always get a complete bird's eye view of what he is working on. There are many other features, though.
Available Here
The printer above offers 4K resolution, right? Well, it appears Flashforge outdid itself by grabbing a printer with a 6K resolution. This takes things a bit higher, giving your receiver more ability to carry out the best printing. This resin printer comes already set up, all your receiver has to do is get it running and enjoy an edge cutting printing technology.
Available Here
Those guys don't joke with their filaments or any accessory they use, so you can settle for this filament storage box if you don't go for the 3D printer tent. This box can bake its filament at a designated temperature for hours.
It can also weigh their filament to know how much filament is left. It is designed to keep filaments dry and dehumidify various filaments, especially moisture-sensitive ones. You may not understand what these features mean to them; they indeed will *wink.
Available Here
Every 3D printing enthusiast is a big fan of a good printing pen such as this one. With this pen, they can easily make their imagination or creativity come to life.
When drawing with a random pen and paper, you are freestyling, but with this pen, you will have a pretty optimal pen that could help regulate their speed and help them achieve success.
Available Here
Most 3D printing enthusiasts love having more than one 3D printer; if you can, you can get this luxurious gift for your favorite 3D printer lover.
Although it is worth over a thousand dollars and might be expensive to some, it is worth it; a purchase will give you one MakerBot replicator and one 3D Printer.
Every other feature I'll have love to list here about this printer is a bunch of garbage for you -maybe. But this is one phenomenal 3D printer.
Available Here
This is one tool they will very much appreciate. It is a premium rotary tool kit with a 4300 high-performance tool, five attachments, etc. Its high-performance motor delivers maximum performance even in the most demanding applications.
Available Here
If they developed an obsession with 3D printing or have wanted to try it out but haven't gotten the materials to start, you should grab this 3D printer's guide. This book will teach the basics of 3D construction with essential information on data files and software.
They will also discover different options for kits and ready-to-use printers while learning how to make their first 3D-printed part. In a nutshell, this book will give them all it needs to be a 3D printing professional.
Available Here
The more dirt and unwanted materials pile on the 3D printer, the quicker the journey to spoiling, but this 3D printer nozzle can correct that. These 3D printing tweezers are great for nozzle maintenance and cleaning excess support material.
It is Ideal for gentle maintenance of their nozzles and hard-to-reach places like the feed gears. The items come in a neat, handy, safe, and stylish plastic container tube with a screw lid to keep them safely together.
Available Here
Even after carrying out 10s of 3D printing jobs, novice or not, they are still prone to making mistakes, but with this book, they will diagnose and repair all 3D printing problems quickly.
There are a ton of errors they can repair on their own without needing to go to a repairer, and it could be a bit expensive.
Available Here
This 3D printer is compatible with all operating systems, so your new 3D printer enthusiasts can focus on learning how to use the device and not getting a new system or installing a new OS which could result in loss.
Available Here
A 3D printer enthusiast needs so many materials to get a perfect job, and this tool kit has everything they need. It features 25 essential tools for all 3D Printing professionals, hobbyists, and makers.
One thing with professionals is they love to have every tool available; even if they will never use these tools, they should be available for when they need them.
Available Here
If you aren't ready to break the bank for the 3D printers above, you can get this mini 3D printer. Not all 3D printers are worth thousands of dollars; some are worth a few hundred dollars, and this is one of them. It would make more sense for an enthusiast who is just starting.
Available Here
This isn't some random knife set, and worst you won't be needing this in the kitchen. It is instead an awesome knife set for your dear 3D printer enthusiast.
With its different uses, how it works, and how easy it is to work with it is an ideal 3d printer accessories gift.
Available Here
Yes, they also have toys, though they are somehow technical for me, you *wink. Sphero Mini packs a ton of fun into a tiny programmable robot the size of a ping-pong ball.
It has many geeky things, and I'm talking features that would interest your dear 3D enthusiast family member.
Available Here
As 3D printing enthusiasts, they will take pictures, and this photo studio box can help with that. It wouldn't take them much time to assemble, a minute or two. It fits various product sizes and comes with a power supply, user manual, and pre-installed removable bright-white backdrop.
Available Here
This heat gun has a scientific ergonomic design handle that can prevent repetitive strain injuries and other musculoskeletal disorders. It is perfect for professionals.
Available Here
Another not-too-expensive 3D Printer you should check out is this item. It offers a sturdy metal frame that is substantially more stable than other versions; its original wood frame is built with a considerable thickness.
Available Here
This project starter kit is perfect for 3D enthusiasts who want to kick-start their careers. It is one compact kid case that features every Arduino platform and kit they'll need. It makes more sense considering you won't spend much to get it.
Available Here
Its extension cable is long enough to mount the camera, which is especially useful when they don't want to place it near the Raspberry Pi. It is an inexpensive, thoughtful gift for a 3D enthusiast that is relatively easy to set up.
Available Here
The question of symmetry, accuracy, precision, and so much more would be tackled upon receiving this gift. This mat helps out with printing. I mean, it is a printing mat. They can work with both their 2D and 3D pencils on this mat, and this mat would make their job of 3D printing more bearable.
Available Here
Want's printing without measurements? Every 3D printing lover needs a caliper to get precisely what they want, and when you get this digital Vernier caliper, you will be doing a great thing for them.
Available Here
Most times, a cool T-shirt such as this could get the job done. It has a cute, funny depiction of human evolution; they should get what it means.
Available Here
This rotary kit adds finishing touches and designs their craft correctly. Equipped with a LED light, it helps illuminate the piece being worked on even in the dark. So they can do what they love doing, even in the dark.
Available Here
Your 3d enthusiast feed gears, amongst others, are one difficult place to clean; with this nozzle cleaning kit, they can quickly get those tight edges.
Available Here
If you aren't sure what to get as a gift for 3d enthusiasts, settle with this full printing kit. It features an impressive collection of what your favorite 3d user would need to make a great piece.
Available Here
An ideal 3D-printed gift would be this photo crystal, all you have to do is send a photo you'll want in the rectangle, and they'll get the job done for you. It is best as a gift for your mom, even if she isn't a 3D enthusiast, as this item is a nice decoration to have at home.
Available Here
Just like the item above, this is another 3D-printed gift idea. Instead of a rectangle, it is a crystal heart shape making it the ideal gift for 3d printer lovers.
Available Here
If your 3d printer nerd also passes as a Star Wars fan, this pen holder would make his table look cool. We also have gifts for star wars lovers here.
Available Here
This funny and cool 3d printed gift idea would surely bring a good laugh. You can print almost every crazy thing for them, making it a personalized 3D gift.
Available Here
You'll be doing him a great favor if you ensure he has spares available. This is a complete pack of printing pen filaments, and it is available in so many colors. He will love adding this to his stacks already.
Available Here
The fun part of this craft is you can literally create anything. This gives you some type of power, and the ability to create something exactly how you want it is incredible. This t-shirt discloses the typical day of your unique gifts for 3d printing enthusiasts.
Available Here
Besides teaching the young 3D enthusiast all it takes to be a professional, this book also shows them some tasks to try themselves.
Available Here
You mostly see this excellent tool in movies; well, I'm here to let you know it is part of what a 3D printing enthusiast needs.
There can replicate anything with this scanner; this device would catch every detail and produce some awesome results.
Available Here
Inspire in that enthusiast the zeal to keep printing and to keep testing new things. This book features a truckload of projects for every 3D printing lover's stage.
From the kid printer to the adult printer, this is an excellent gift for a 3d printer because it would help it work and do what it was created for.
Available Here
Part of the job entails carving and cutting out some details of what has been printed, and this is the act of perfecting the work. Make this job easy for her by grabbing this printing spatula, and it does a great job with that.
Available Here
There are so many things we use these days, things we have come to be pretty familiar with to the point and have zero knowledge of how it works.
With this book and his curious mind, he learns how so many things work, including a 3D printer; this would give him an edge in the world, plus a more detailed understanding of the act of 3D printing.
Available Here
This is another extraordinary type of 3D scanner, and I included it on this list because of how it resembles a disk jockey. Your dear enthusiast would love this.
Available Here
When I sat with someone who does professional 3D printing, I learned that getting a professional job entailed plotting some graphs, calculating here or there, and much more. With this graph notebook, your enthusiast can do a truckload of things and prepare notes that would help with the job.
Available Here
Wrapping It up on Gifts for 3d Printing Enthusiasts
Although the 3D printing field is not that vast, it has seen dramatic growth in the last few years. I first noticed something in this field on Star Wars and felt that purchasing a 3D Printer was too expensive, but today they are pretty affordable.
So if you are looking for gifts for 3d printing enthusiasts in your life, this gift guide has given you so many options. You can settle for the 3D printer tent or the 3D printer tool kit. If you feel they need another 3D printer, I have three here, and if you aren't ready to get the expensive ones, you have the Mini 3D Printer and other accessories they will need. Thank you for stopping by; please have a great gift shopping.
Hello, can you please go below to comment, suggest and rate this post so we know how we are doing, what to add and to improve.
--->> Final Gift Suggestion!! <<---
Still can't find what to get for that extraordinary person in your life? Check here; you might find something exceptionally interesting!!!
Stephanie May is from Calgary in Canada, she's resided in the US for over six years now and worked in a Gift Shop during college so you can count on her gift suggestions. Thank you