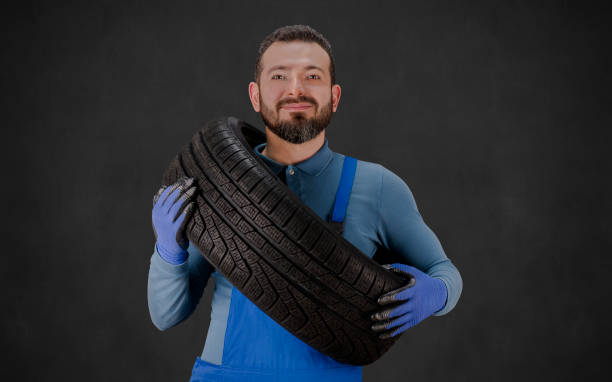 If you've ever been frustrated by your car, you'll understand how vital mechanics are. They are typically busy 24/7. While he fixes up your car and others, consider fixing him up with these father's day gifts for mechanics. This mechanic could be your dad, brother, boyfriend, uncle, or any other mechanic, and we have the perfect gifts for them.
Unique Gifts for Mechanics
| Gifts Image | Gifts Name | Get Gift Here |
| --- | --- | --- |
| | Magnetic Wristband | |
| | How Cars Work – Book | |
| | Garage Rolling Toolbox Stool | |
| | USB Charging Tool Backpack | |
| | Deluxe Long Sleeve Coverall | |
| | Borescope Inspection Camera | |
| | Tie Coffe Mug | |
All Father's Day Gifts for Mechanics
First on my list is this classic, vintage-quality toolbox that also passes off as a stool and is pretty mobile. It has an adjustable cushion, making it ideal for your favorite mechanic irrespective of his height. It is a durable item, built to hold up to 500 pounds. It is also a tool caddy with a 2-in-1 handle and mobile device stand, making it one useful gift for a mechanic.
As a mechanic, he sure has quite a several keys. An excellent key rack would be a great gift to get him to avoid tangling up these keys and losing them. As a plus, this key rack is built with mechanics in mind as it takes the form of an iron wrench spanner, making it a good and useful gift to help him out and beautify his workshop. It is one of those useful cheap gifts for a mechanic.
He probably has an overall already; he, however, doesn't have this deluxe version, especially a version from you. For this father's day, consider gifting him this awesome coverall. These coveralls feature a generous, roomy fit in
the chest & shoulders, a bi-swing back to accommodate a full range of motion, elastic waist inserts for exceptional comfort, & concealed snaps at the waist, neck & cuffs for a secure fit. It is an ideal gift for a heavy-duty mechanic.
Part of repairing a car is dipping your hands into pretty dark spots, spots outside lights can't easily reach, but your dear mechanic can get things working with ease with these gloves. This hands-free light takes the stress of bringing light into those dark spots at sacrificing one of your hands. With this, his hands can be busy with sufficient lights to guide him.
This is a mechanic-themed gift that takes the form of a tire coffee mug. It looks like small tires stacked upon each other or joined together. The wrench-shaped handle is novel and convenient for lifting mugs. In terms of aesthetics, it is one perfect and cool gift for the mechanic.
It is tedious to look for knots and screws; they are often pretty small and could quickly get missing. With this wristband, your darling mechanic won't worry about that again. Get this as a practical gift for auto mechanics.
Like the hands-free light hand gloves, this beanie hat features pretty bright lighting, making work easy. With this hat, he can effectively work in those dark car corners without sacrificing any of his hands, and with a high level of comfort, it is one unique gift for mechanics.
This hoodie would be a cool diesel mechanic gift; while it doesn't have a direct work application, it celebrates his craft and is a pretty durable item. You can get this as a gift for your mechanic boyfriend; technically, it is a we-gift cause you know what we girls do to our men's hoodies *winks.
How Cars Work is a completely illustrated primer describing the 250 most important car parts and how they work. This mini test book includes wonderfully simple line drawings and clear language to explain all the automotive systems and a glossary, index, and a test after each chapter.
How Cars Work provides the basic vocabulary and mechanical knowledge to help a reader talk intelligently with mechanics, understand shop manuals, and diagnose car problems. He's probably the best at what he does, but there's always something new.
Our reflexes often do a great job protecting us from some dangers, but they often aren't enough, especially when in tight spaces, in this case, when your mechanic is working under a car. With these
safety glasses, your dear mechanic would be adding another layer of protection to his priceless eyes. These glasses would help him work better and deliver his job. This is one awesome father's day gift for mechanics.
This tool backpack features an LED light for low-light working conditions. This backpack also has a USB that can charge two devices with a 20V max lithium-ion battery (not included).
Most mechanics don't work in their workshops alone. For one reason or another, they may need to cover distances to help fix a thing or two. While the backpack above would do, this tool bag is another item to help out.
This bag features 17 external and ten internal pockets, giving it enough space to work with. It also has an inner metal frame that allows for easy access and prevents the bag from collapsing.
After working on the car, there may be a need to clean up; this vacuum cleaner is the best.
Most cars have placed our normal eye sights cant reach unless fully dismantled; while your dear mechanic may be equipped with this ability, you can still save him stress by getting this inspection camera.
With this camera, he'll see the darkest parts of the car's interior. This camera makes inspection quicker, and it can take pictures & record video and has different camera modes. This is a unique mechanic gift.
There's not much to say here; this shirt would bring a good laugh from him and his clients.
Wrapping it up on Gifts for Mechanics
A funny mechanic T-shirt, inspection camera, and car vacuum cleaner are some of the coolest gifts to get a mechanic for his birthday, father's day, Christmas, etc. Alternatively, if you can't figure out what to get him, this Amazon Gift Card could help. Thank you for stopping by, have a great day.